Rob Moffat MCIM, takes us through the value of influencer marketing and how it needs to become a part of your strategy going forward. 
At the end of August, it was reported UK government paid Love Island stars to promote NHS Test and Trace service. The precise amount these social media influencers were paid remains undisclosed but we can assume with celebrity agents involved the fee to communicate the government's message and use hashtags #gettested and #letsgetback will have been sizable. It appears the use of influencers in marketing is now mainstream and an essential tool for all campaign planning. The posts were of course part of a far wider Covid19 government health campaign to inform the public. 
Why Influencers?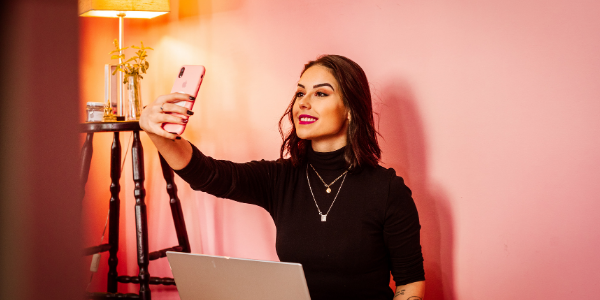 So why would the UK Government, or any marketer, wish to pay these influencers? What value can these particular individuals add when what they are known for is preening, quaffing booze and frolicking in the sun screams this sceptical Generation X? The answer is simple and as it always should be for marketing professionals - data-driven. 
In the UK government's case, Shaughna Phillips has 1.5m followers on Instagram, Chris Hughes 2.1m followers and Josh Denzel 1.2m followers. These popular UK influencers provide access to a younger audience demographic that would otherwise be difficult to reach. 
Influencers unlike politicians are relatable to Millennials and Generation Z, despite often cringeworthy PR stunts trying to make themselves so, as they communicate in a less formal way that gives them good engagement with their audience. Influencers, therefore, help break down the barriers between brands, in this case, the UK Government, and consumers. Recent research confirms the following friend recommendations, influencers come a close second in strengthening brand credibility and reputation. 
What's the Impact?
The size of social media audiences can be colossal. Cristiano Ronaldo, often world footballer of the year, has 240m followers where he leads his great rival Lionel Messi, also often world footballer of the year, with 165m followers. 
Enormous social media followings are found away from sporting fields too, the Jenner sisters Kylie and Kendall, both models, have eye-watering followings of 193m and 138m respectively. Oberlo suggests for every £1 spent with an influencer £18 is returned in benefit, a truly terrific return on investment. 
Getting the right influencer
Additional research says nine out of ten marketers believe in influencer marketing and more than half increased their influencer budget in 2020. So with all this positive sentiment backed with statistics should we simply be directing the majority of our budget to influencers with large audiences? 
Don't go too fast… Brands need to choose the right influencer who is credible, authentic (most likely to use the product they promote) and relevant to the target audience as celebrity endorsement is expensive, in some cases up to a $1million per post. 
The most effective influencers are those who have built a reputation online through publishing expert content in their niche and who have gained respect from their qualifications, position or work experience. 
Fatigue and scepticism
Is social media fatigue setting in? Social media users see through staged promotions and reject those 'faking' it. Despite promotional adverts clearly marked as so Model Katie Price's snickers promotion backfired for her and Snickers. Price lost followers interested in her fashion brands and Snickers gained little positive sentiment. 
The increasing use of fake accounts and bots artificially increasing the number of social media accounts is also becoming increasingly widespread adding to general feelings of social media user distrust. 
Into the future
There is an increasing shift towards employing a team of micro-influencers, circa 10,000 followers. Using these micro-influencers instead of using a celebrity, possibly based elsewhere, permits more localised targeting i.e. Scottish based food writers reviewing a restaurant in Perth. This targeted approach helps with pressure on the budget. These micro-influencers are perceived as credible, real and have greater penetration into communities.
Often neglected, employees should be encouraged to act as brand advocates. These people live and breathe the brand and have the greatest product insight. All staff should be encouraged to become brand advocates on Linkedin. They may not have the following but it costs nothing. 
Influencer marketing should be a tool, where budgets permits, marketers look to use but it should not preclude others. Consideration must be given to identify an influencer who is authentic and relatable to the target market. I haven't seen Cristiano Ronaldo and Kylie Jenner enjoying lunch and a pint in Edinburgh and I doubt I will do any time soon…