Three University of Strathclyde students shortlisted for national marketing award
A team from the University of Strathclyde are among the ten shortlisted for the final round of The Chartered Institute of Marketing's (CIM) prestigious student competition, The Pitch.
Now in its eleventh year, The Pitch sees students from leading UK and international universities compete to respond to a live client brief. The competition is sponsored this year by the UK's leading health and beauty retailer, Boots, with teams challenged to raise awareness of the partnership Boots has with The Prince's Trust, in a creative way that brings to life the expertise and 'behind the scenes' support for young people.
The shortlist will be narrowed down to three teams and the winning team will be announced at a virtual live final on Friday, 18 March 2022. The overall winning student team will be named CIM's 'Marketers of the Future'. They will also receive a one-year complimentary CIM membership and a £1,500 cash prize (to be shared amongst the team).
Discussing the competition Pete Markey, Chief Marketing Officer at Boots UK said: "It's been brilliant to receive entries from across the UK and internationally, and to see the high level of interest from young marketers keen to respond to our brief and putting their marketing skills to the test. We're grateful to everyone who submitted and look forward to seeing the students present their ideas in the final."
The university teams shortlisted in this year's The Pitch competition include:
Birmingham City University, Team BCUseful
Bournemouth University, Team M&G
DeMontfort University, Team NG
University of Strathclyde, Team Powerpuff Pitchers
The University of Sheffield & Sheffield Hallam University & University of Leeds, Team SSS-team
Tunku Abdul Rahman University College, Team TARUC yyds
Tunku Abdul Rahman University College, Team Musketeers
London South Bank University, Team The ARK
University of Liverpool, Team The Three Marketeers
University of Wolverhampton, Team Unapologetic Marketers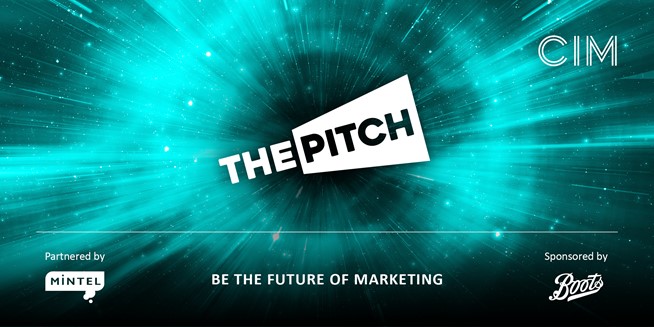 Hoping to bring the title to Scotland is Team 'Powerpuff Pitchers', made up of Eve Blaikie, Marta Nowak and Kelly Wong.
Gemma Butler, marketing director at CIM, said: "The last few years have provided challenges for young people's careers, so it's inspiring to see the breadth of talent in the applicants - not just in the UK but across the globe, with two international marketing student teams making the shortlist for the first time. With the competition taking place virtually for the second year in a row, the students will need to draw upon their communication and presentation skills more than ever before. We're very much looking forward to meeting the finalists and watching them bring their ideas to life."
Commenting on their team's shortlist, Marta Nowak said: "For me personally, I am absolutely delighted to have been shortlisted and glad all our hard work has paid off. Now it is time to focus even more and make sure we deliver our best in the live presentations. Winning this competition would really mean a lot, it would really help my graduate prospects and solidify my place in the marketing world."
Kelly Wong added: "I'm so proud of myself and my team for being recognised for our hard work. We were given an engaging brief by Boots and Princes Trust which involved addressing an important social issue for youth in the UK. This allowed us to put together all the useful knowledge we have gained through our time at the University of Strathclyde into a project which will contribute to our society."
Jessica Rolph and Hannah Napier were students studying BA Hons in Marketing and Advertising Management at Leeds Beckett University when they entered the Pitch last year with fellow student, Georgina Tordoff, studying BA Hons in Marketing Management.
Discussing her experience, Rolph commented: "Since winning the competition back in March 2021, I was so grateful to have the title of 'Marketers of the future' under my belt. It really helped in job interviews showing how I had done something beyond my degree. Employers were really interested in the fact I had taken part and had been so successful which really boosted my confidence. I am really pleased to now be working with Estée Lauder Companies, in a marketing position."