Things to think about when starting to trade online
Things to think about when starting to trade online
If, like many businesses during the pandemic, you're considering selling your products or services online, it can seem daunting. We won't sugar-coat it, there is a lot to think about, and you'd be forgiven for wondering what to do first. 
From considering warehouse logistics to costings, to marketing, SEO and the all-important generation of the right traffic to your website. We'll give you the basics of what you need to consider when you're first taking your business online. 
UK shopping habits have changed
In the last year of the pandemic, a substantial proportion of UK consumers changed their shopping habits. In March 2020, 40% of shoppers reported buying more online than pre-pandemic, and by February 2021, this had grown to approximately 75%, with a corresponding drop in offline shopping. 
Since the start of 2021, around 50% of UK shoppers have bought less in-store.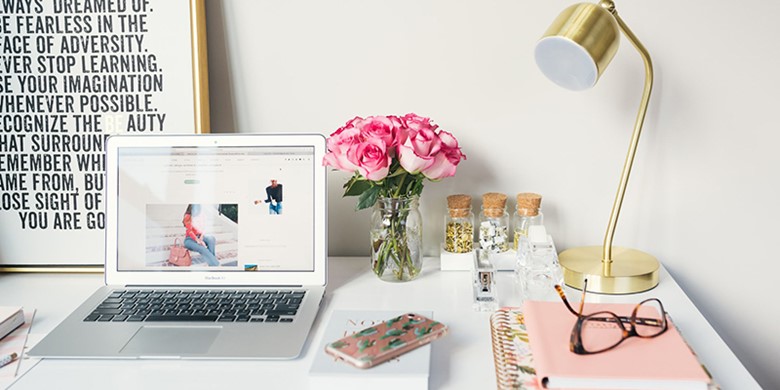 In 2020, UK consumers spent £113 billion online
An Ofcom report from June 2021 details how consumers spent £113 billion online during 2020, an increase of 48% on the previous year. And the Retail Times report that around 89% of people say they will continue to shop online following lockdown.
And if your products or services are for the under-18 market, you may also be interested to know that the spending power of this demographic has significantly increased. Due to digital pocket money apps and pre-paid bank cards, 68% of under-18s pocket money was spent online, a trend that shows no sign of changing anytime soon. 
Businesses say an early hello to their digital future 
Over 100,000 businesses were forced to close, permanently or temporarily, during the pandemic, with a sharp increase in the number of retail SMEs launching online to meet the growing demand from shoppers to buy online. Research has shown that during an eight-week period during the lockdown, consumer and commercial digital adoption advanced five years.
You're going to need some technology
From the off, to set up any form of online trading, you will need the helping hand of technology. Whether you have some tech know-how yourself or outsource to an expert, it will come down to what you can afford and the time you have available.  
Deciding what to sell
There must be a market for the products or services you want to sell. They must solve your customers' problems, do your research and find out precisely what your target market is looking for and what they want. There are many free product research tools linked to Amazon and the likes of Google Trends to help you discover what people are searching for online.
In deciding what to sell, also consider:
Sourcing/manufacture 

Storage/warehouse requirements

Supply, logistics and delivery/lead times to customers

Packaging and labelling 
Carefully examine the costs
Is your operation going to be viable financially and make a profit? Take into consideration:
Profit margin

Any capital investment 

Scalability of the process – could you quickly downsize if you needed to or scale up?

Set up and running costs

Staff required 

Seasonality potential of your products and services – do you need a plan B if your products are only a summer must-have?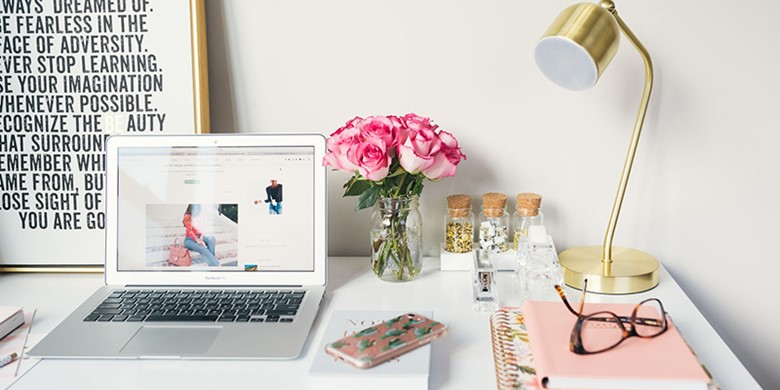 Decide on your platform
If you are confident setting up an online marketplace, such as Amazon, eBay or Etsy, yourself, there are many tutorials and guides on how to do this. 
If a DIY platform isn't suitable for your business, you will likely need some form of web development support to help you set up the platform yourself or do it all for you. 
Remember to think about the future; ideally, you want a platform that will accommodate later changes and potential expansion. An experienced e-commerce developer will be able to help you to decide what you need, from:
A cloud-based website, for example, Wix, Weebly, Square Space

A self-hosted website, for example, Magento, WooCommerce

Software as a service, for example, Shopify
All of these platform options vary and have the following implications, which you need to consider:
Running costs for hosting, development and IT support (updates, backups and security monitoring)

SEO (Search Engine Optimisation)

Database capabilities for marketing functions and sales admin

Quality of design

Customisation

User experience

Analytics
How will customers pay you?
Consumers like to have a choice and expect PayPal, Worldpay and credit/debit card payments as standard. The platform you choose should be able to accommodate your customers' preferred payment options. 
You will also need to consider:
PCI compliance for taking card payments

The costs, for example, pay-as-you-go, per transaction, and any refund costs
Don't forget the legal stuff
Staying within legal compliance has significant implications on your ability to trade and reputation and, as such, should be high on your agenda. You'll need to take into account any associated costs for each:
The Electronic Commerce (EC Directive) Regulations 2002 – the rules online retailers and service providers must comply with

The Consumer Protection (Distance Selling) Regulations 2000 – the successor to the Trade Descriptions Act 1968, in force to protect consumers

General Data Protection Regulations (GDPR) – fines are issued by regulators for non-compliance and govern personal data and how you hold, store and use it; for instance, data should be held in a secure system that receives regular updates*
*Windows 7 is now entirely unsupported, so if you hold data on a Windows 7 computer, you are breaking GDPR 
Usability, performance and SEO of your website
"A website is never finished!" Try to keep it simple, and accept that you will constantly develop and set goals for your website and platform to achieve, from generating more leads, launching new products, improving user experience, and increasing sales.
Things to consider when it comes to your website:
Speed is everything – a poorly built website is not worth the cost-cutting when browsers will simply leave in seconds. A professionally designed and constructed website adhering to 

Webmaster Guidelines

 will benefit you in the long run, providing a faster, more quality user experience

Mobile and device-ready – more than half of shoppers use their mobile devices to make a purchase, so your website must work on any device.

Keep it simple - make the path for browsers easy to follow and uncomplicated: don't distract them with lots of text and images, and make it crystal clear what you want them to do on each page with the right CTA (Call To Action)

SEO strategy – using keywords, upping your personal social media profile, paid ads, keeping Google My Business up to date and generating customer reviews are all part of good SEO practices

Brand and design – do the words and images sell you to your target customers? Professional branding will stand you in good stead, and if you're struggling to organise your words, an industry copywriter can help.
Marketing
The ideas you may have around marketing your products and services will be based on your knowledge of your customers, where you think they are and how they can be attracted to your website. Whether you research this yourself or enlist professional marketing support, there is a myriad of marketing methods available to you, which include:
PPC (Pay Per Click) or paid adverts 

Social media marketing

Email marketing

Print campaigns

Events and shows

Affiliate marketing
Work-life balance
One of the significant advantages of an online business is that it can be made to work around your other commitments, such as caring responsibilities or simply having time to relax and follow other interests. Yet, it's common for business owners to work so hard, and long hours that they risk burning out.
So, make sure you look after your own well-being and structure your business in a way that works best for you.