2022 marketing trends to look out for
2022 marketing trends to look out for
Throughout 2021, the rise in digital marketing has been more than in any other year. The pandemic and subsequent lockdowns advanced our digital future by several years, and consumers and businesses alike have increasingly looked to engage, connect, do business with and consume brands by buying, building working relationships and collaborating online.
But the rise of digital has had the knock-on effect of a corresponding mistrust, or wariness, of a lack of authenticity and real human presence within digital. Putting the human squarely front and centre of marketing has become crucially important during 2021, and has resulted, for those organisations and businesses that have been able to skilfully do this, in increased engagement, resilience and growth.  
Human-centred content that speaks to its identified real people-audiences has become vital, with search engines specifically ranking for those 'authenticity signals' to give reassurance to browsers that they can trust who they're dealing with. With some naming 2021 as 'the year of empathy', values, human connection and emotional realness have all become themes underpinning marketing over the last year.
And we know that customers continue to have enduringly high expectations of brands. Authenticity, responsibility, connection, solutions they can trust, and values and purpose they can relate to and empathise with are more important than ever in a still unstable landscape as we embark on the start of another year. But what are the specific, identifiable marketing trends that we should look out for now we're heading into 2022?
We asked Scottish marketers to tell us what they thought 2022 would bring.
Sustainability
With sustainable and ethical marketing and gender politics coming to the forefront in recent years – particularly with the recent COP26 – corporate social responsibility (CSR) is becoming increasingly important.
But it's not enough for brands to do good, they must be clearly seen to do good. Consumers do not want to see tick-box exercises or anything that can be described as 'greenwashing'. Brands must set out their sustainability and green measures, support local businesses, help the community, or give back in some way.
Our own CIM marketing research on sustainability has uncovered that 63% of consumers say they would like brands to be more vocal about their sustainability plans, but remain sceptical about the authenticity in this area. This reflects the growing consciousness among UK adults of sustainability in general; half (49%) of UK adults consider how they can adapt their behaviours to be more sustainable in their day-to-day lives. And nearly half of workers (48%) say they would also like their employer to be more transparent about the impact their organisation has on the environment.
As new regulations, such as the Competition and Markets Authority's 'Green Claims Code', are introduced to hold brands more accountable for their sustainability claims, sustainability is set to be one of the marketing macros for 2022.
"My trend is sustainability - and authenticity, as consumers become more conscious and expect marketers to be responsible."  - Dr Elaine Ritch, Senior Lecturer in Marketing, Glasgow Caledonian University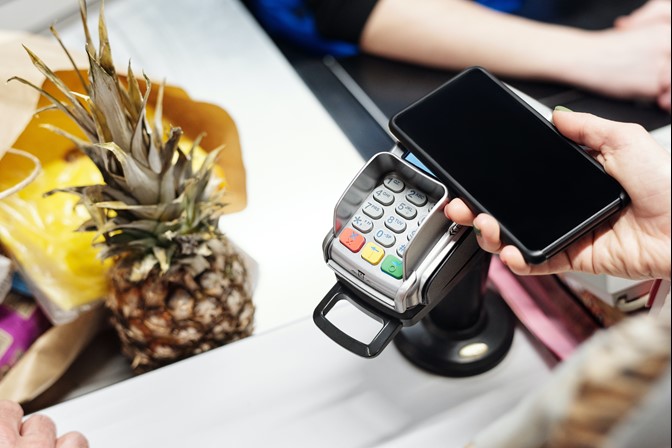 Data privacy means change for how brands target ads
Consumers and businesses have become more aware than ever of our personal data and how it is used. NHS track and trace and use of personal data to track coronavirus has perhaps brought the issues surrounding personal data even more to the fore. 
In the December 2021 Global Consumer Insights Pulse Survey, 59% of respondents said they'd become more protective of their personal data over the past six months and that data security had a far greater impact on trust than any other factor.
Signals from big brands reflect the consumer reticence around personal data, with Apple releasing this year its iOS 14.5 'App Tracking Transparency' (ATT) update, and Google announcing plans to phase out third-party cookies in 2023. Both measures impacting retargeting and therefore the use by marketers of social and digital ads
Facebook CPM (Cost Per Thousand Impressions) rose 47% in the year 2020 to 2021 from quarter 3, partially down to COVID-19 but also due to the restricted audience size and increasing competition from advertisers.
"Further clamp downs in data privacy, combined with self-regulation from the key social and tech platforms, means that companies really need to get their house in order in 2022, if they haven't already. Companies looking to align with consumer values through promotion of their sustainability and ED&I credentials must be sure not to overlook the huge role of data security in securing trust." - Ellie Murphy, Managing Consultant at Flourish and CIM Scotland Chair
Focus on price
While elements such as sustainability, ethical business practices and fair trade are all still important factors for consumers they tend to fade next to affordability. PWC research found that almost 70% of respondents prioritise getting the best deal when shopping either in-store or online.
While increased optimism, mainly due to the vaccine, fuels consumer spending, general instability and experience of lockdowns, furlough and price rises, particularly in energy and fuel has meant that people are still very much price savvy. As consumers return to some normality of spending levels, which includes costs of going to work, such as commute costs, the evidence is that price is an enduring factor and one that marketers must note.
"Of the four Ps, price is the one marketers are going to have to wrestle with the most in 2022. From the likely 40% spike in energy prices through to continuing rises in food and commodities, 2022 is going to be the big squeeze on people's pockets. Marketers need to be focusing on the basic fundamentals of price in their marketing. Less about aspiration, more about actuality. Whilst there are many still flush with cash from lockdowns, many more are worse off than ever."  - Martin Jordan, Innovation Director, Equator
Rise of community
Communities where like-minded people can share thoughts and interests is predicted to be big in 2022, a trend that marketers especially need to be aware of since this will present new ways for brands to connect and communicate with their audiences.
While Facebook puts increasing focus on its Facebook Groups, Twitter joined the group revolution by introducing its Twitter Communities, acknowledging how its users, and people in general, are more confident at finding their 'niche', or community, online.
Groups and communities will be a way for brands to become more consumer-focused and outward facing, allowing fans to connect with them, while learning what they want, as well as present ways to create brand advocacy.
"Community will be critical as we move into 2022. Being able to have a two-way conversation with a company, and fans having the chance to connect with like-minded people around the globe will help companies grow and learn what consumers want, and help fans feel like part of the family. And of course, data is key to this all." - Ewan Anderson, Associate Marketing Director at Eden Scott and CIM Scotland Vice Chair (Comms)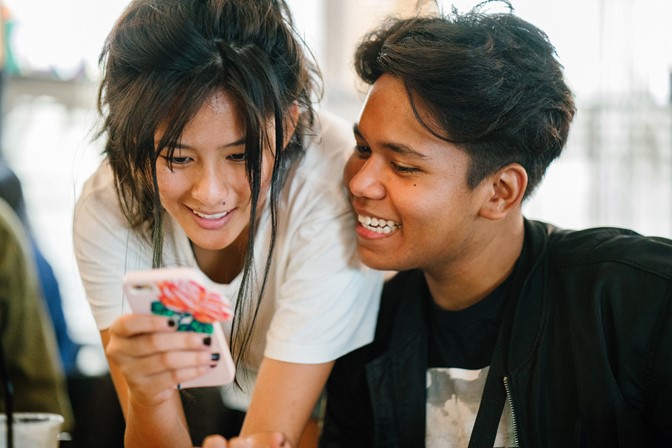 Emotions to lead the way in advertising
Emotions have always played a huge role in marketing and advertising. At the heart of our relationship with any brand is emotion of some kind, and the same goes for our purchasing decisions. Emotions override reasoned response and even the most well-thought-out strategic buying decision. Cue all the Christmas advertising that plays heavily on our emotions, tempting us to 'spoil loved ones' and 'treat ourselves'.
Research shows that ads with a strong emotional response generate a 23% increase in sales volume. The question is, how much will emotions play a part in marketing in 2022. As we get back to some sort of normal, are consumers still emotion-led, after what has been an emotional year already for so many people and communities?
"As people return to things, like holidays, Christmas and socialising, I think we'll see brands try to personify single emotions. Much fast food advertising in 2021 veered towards this - KFC = love, McDonalds = Friends - and arguably we've been attempting it for years. There'll be some winners and losers in this; the former being those who link it to reality and strive for truth, the latter being those with outmoded notions. I also reckon it spells bad news for influencers but great news for self-aware and adaptable brands." - Peter Griffiths, Senior Brand and Content Manager at Caledonian MacBrayne
Digital cleanse
Mental health awareness and work-life balance, particularly during lockdowns where work and home life have merged, have become a new here-to-stay trend. From keeping phones out of our bedrooms with more 'natural' alarm clocks and the rise of strategies to keep us being distracted by our phones and social media scrolling, people have increasing felt the need for a 'digital cleanse' to spend less time on their phones and, consequently, on social media.
People are becoming more selective, and wary, of social media generally. The Netflix film, Social Dilemma, reflects a growing mistrust of the social media giants, while the Facebook papers leak has fuelled people's revaluation. Where people feel they've let social media take over their life to an unhealthy extent, they are inspired to digitally cleanse by being selective about which platforms they'll engage with.
Cosmetics company LUSH announced it is quitting social media after a revaluation of its marketing output and its organisational objectives, becoming part of the growing trend for people and organisations to question the exact what and why of their social media effort and time.
"Social media platforms have been making headlines this past year and not always from a strong position. I'm sensing a 'digital cleanse' for the marketing community in 2022 as we ask ourselves - where really is the value? What channels do we gain from? Where actually are our customers, are we fully utilising the technology? I feel that more and more social media is becoming something we're consciously trying to spend less time on, that's an issue for marketers - but think it's a benefit for mental health and society as a whole."  Frank Gormanley, founder at Forever Great and President, Ayrshire Chamber of Commerce
Growth of short-form video
The shrinking of consumers' attention spans has meant a steep rise in the opportunities for brands through the use of entertaining, short-form videos that can be shared across channels. TikTok now has up to 1bn monthly users and channels such as YouTube, Shorts, Google, Instagram, LinkedIn and Pinterest have all expanded their short-form video opportunities to users and marketers alike.
It's not surprising to note that short-form video has the highest ROI of any social media marketing, and over half (51%) of social media marketers plan to increase their investment in 2022.
Short 'snackable' content that grabs attention is set to be a continued growth area for 2022 as brands capitalise on our appetite for video to demonstrate their personality, authenticity and offer. Brands, such as Little Moons, have seen a huge growth from these platforms (2500% sales increase) utilising short-form videos to boost reach and engagement.
"Tik Tok will continue to grow and provide brands with an interesting route to showcase their personality, driving traffic at a lower cost per click than other channels - it is not just for youth audiences, but it does require marketers to think differently. It provides an interesting creative opportunity for brands with smaller budgets to create a different style of content that can be shared across other channels." - Margaret Robertson, Brand and Campaigns Manager at University of Stirling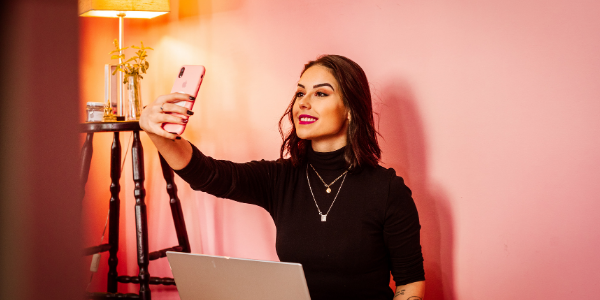 Trusted TV isn't going anywhere soon
Marketers love to play with the shiny new tools of social media and its emerging channels, but it's important to remember the loyal stalwart of marketing – the TV ad – still has a crucial part to play, and in fact, TV has been going through its own quiet revolution in targeting data metrics to prove its status.
The average person watches over five hours of video content every day, across social, VOD (Video On-Demand) and cinema, with broadcaster TV accounting for 64% of that. But crucially, it's the trust factor that makes TV the effective marketing channel that it is. According to global research carried out for Campaign, by YouGov, established advertising TV channels are still the most trusted by UK and US consumers.
In the UK, TV and radio are considered very or somewhat trustworthy by 54% and 53% of respondents respectively. Newer channels are considered trustworthy by less than 30%, and the least-trusted is social media at just 10%, with only 1% finding it very trustworthy. A significant 75% of consumers trust TV ahead of any other advertising channel.
"TV continues to be an anchor component for advertising, tapping into our need as consumers to use TV to unwind, to perhaps distract or comfort, especially over the pandemic. The variety of platforms, combined with ever-increasing availability of data analytics allows niche audiences to be reached. Next up will be the push for advertisers to understand whether their content has been actively, rather than passively seen - the ultimate justification of your ad spend."  Ellie Murphy, Managing Consultant at Flourish and CIM Scotland Chair
Social shopping
Social shopping allows consumers to buy products directly from a seller's social media app, without having to click off to their actual website. In the UK, only 6% of people say they have purchased in app so far but the increasing functionality in this arena means it is set to be a growth area for 2022.
Instagram is already testing 'checkout' in certain regions (not the UK, currently) to allow for in-app purchase, while platforms, such as, TikTok and Pinterest have partnered with Shopify to build easy purchase options. Twitter is also beginning to test in-app purchases and Snapchat and Pinterest have kicked up social shopping up a level with their AR-powered (Augmented Reality) facility to 'try on' items.
"Social shopping capabilities are growing and I believe 2022 is the year that more platforms will begin to push consumers to buy in-app. Given that two-thirds of shoppers use social media to research products, it makes sense that people should be able to follow through and make that final purchase on social, especially for impulse purchases. Almost all social platforms have some form of social shopping option in place, but I predict this will be built on through more focus on augmented reality – an area where Snapchat and Pinterest are leading the way." -  Ishbel Macleod, Marketing Manager at Hydrogen and CIM Scotland Communications Ambassador
It will be interesting to watch how these trends unfold during 2022, and how consumers react to the extraordinary and innovative marketing methods we now have at our disposal. And no doubt, there will be new trends that emerge too, in response to the social, economic and global events that shape our lives and behaviour.