Five tips for getting your first job in marketing
Five tips for getting your first job in marketing
The start of March is National Careers Week, and with university students beginning to gear up towards end of year exams, thoughts will no doubt be heading towards drafting CVs and applying for jobs in the industry.
Here are five tips to help you get your foot in the door when you're applying for your first role.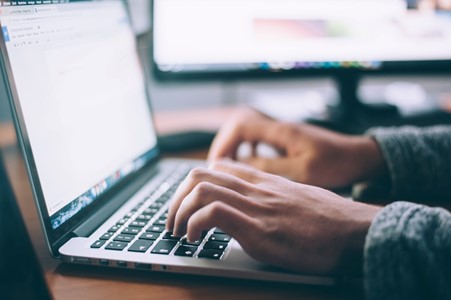 Make sure your CV and cover letter are tailored for each job application
While it takes a lot longer to personalise your CV and cover letter for each job, it can be very obvious to recruiters if you put in that little bit extra effort.
The person reading your CV wants to know you tick the boxes of the job ad – so include those key phrases or skills in what you send to them. They want someone motivated who knows how to use Instagram? Make sure you include a mention to any project or experience you have on Instagram, and how you are motivated and eager.
Showcase your experience. Not got any? Make your own
It goes without saying, but any work experience or an internship can help you stand out from the crowd.
However, if you haven't been able to find these due to time issues, or if the pandemic has meant places just weren't open to offer this, you can still give yourself a boost.
Consider emailing charities and not-for-profits offering to help for free a few hours a week to help you learn – maybe they need help writing social media content, designing images, or researching?
Or you could do something by yourself - create a blog, Instagram, TikTok or some other way to share your knowledge and show that you have real world experience.
Show you are serious about marketing with a CIM membership
Research found that 60% of CIM graduates are more respected at work and are give more responsibility.
You can also take online courses through the CIM to help boost your skills in areas you need help with – showing that you are keen to learn, and have your finger on the pulse of marketing.
Think of any way you can go the extra mile
Not essential – but if it is your dream job, think of what you can do to stand out from the crowd.
One incredibly well thought out example was from Lucy Hughes, who was applying for a role at content and search agency Rise At Seven.
To 'get her foot in the door', she sent a trainer alongside her CV.
Of course, you can do this on a much smaller scale – Caitlin Maguire wanted to apply for a social media role at Wagamama, so she made her CV look like the traditional Wagamama menu placemat.
Anything that shows your creativity is great – but only if you feel it is relevant to that role.
Don't forget to proofread
Finally – it's simple but easy to forget. Don't forget to review your CV and cover letter before you send it.
Make sure there aren't any typos (you don't want to brag about your "attention to detial") and also that when you mention the brand you are talking about the right one – this is particularly the case if you are only making small tweaks to your cover letter! If you're applying for a marketing role at company A, make sure your cover letter doesn't say how you've always been impressed by company B!
You should also go back through the job ad one more time and see how your CV matches up. Think of the job description as a wishlist – you want to show that you match at least 75% of it. Go back and check what they have asked for, and make sure that if you have that particular skill or experience, you have directly called it out.
Got any more questions about getting your first job in marketing? Join our CIM Scotland LinkedIn group and ask a host of marketers for their thoughts!