Whether you are part of the events industry or simply rely on events to connect with your customers to showcase your products and services, you will have undoubtedly been significantly impacted by the pandemic and the quarantine rules. 
As we slowly emerge from lockdown and begin to rediscover normality, it is clear the future of mass gatherings and large business meetings remain uncertain. However, unperturbed, most events professionals have already resumed planning for the return of in-person events. 
But how will planning differ from the past, and what are the new challenges that planners will have to tackle to deliver successful face-to-face events? 
Clearly Communicated Safety Standards…
Starting with the obvious – the health and safety standards will inevitably be strengthened to comply with the government guidelines and promote confidence among attendees. Putting extra effort in to ensure your audience's safety must remain your main priority, as well as communicating the event safety standards as clearly as possible. It is essential to make the safety guidelines easily accessible for your attendees, even before signing up for your event (e.g. on your website and registration page), to reduce anxiety and encourage them to join.  
…and Intelligent Catering 
As part of your event safety strategy, on top of the clear signage, sanitising products and distancing measures, consider 'Intelligent Catering' – pre-portioned packed lunches and drinks, BYOB and BYOC (Bring-Your-Own-Bottle or Coffee Cup). 
You may feel that current safety measures are worthy of producing a full attendee health and safety manual. Communicating your guidelines clearly and concisely will instil confidence within your attendees that they have been taken care of and know exactly what they are expected to do once they arrive at the location. 
Using Scarcity to Your Benefit
While we have all been craving social contact and face-to-face events for what seems forever, it is crucial to consider that many people still won't feel comfortable attending crowded places. Should you be sacrificing the comfort of your regular customer base for the sake of introducing your products to new audiences? Or can you make the in-person gathering an exclusive, rewarding experience for a smaller circle of your loyal following and perhaps broadcast online to the rest? 
It is highly likely that between the potential new customers you may wish to attract and your existing ones, the latter will show a stronger readiness to reconnect with you and your brand. In addition - make your events scarce. Market research throughout many years has shown that consumers are very attracted to products and services that are harder to access. Just beware - scarcity due to limited, exclusive supply is more advantageous than scarcity due to high demand. 
Identifying the Right Measuring Tools 
Knowing that holding a smaller size, exclusive events is generally the more effective option. How you measure the success of your event will differ considerably from how you would have done it in the past. 
While previously, the number of attendees and profit from sold tickets were considered effective event KPIs, the success of your event will now have to be measured on the quality of the experience you have provided. The impact the event has had on the attendees and other factors that take the current circumstances into account.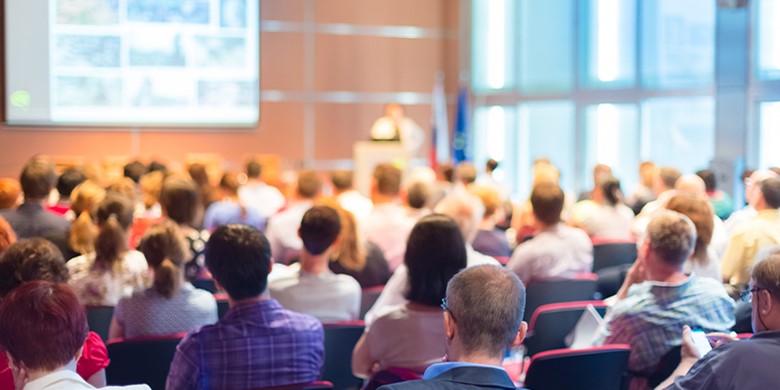 Adhering to the Audience's Expectations
We are all used to virtual events at the moment – attending webinars, awards ceremonies, even parties online. So, what will make a virtual event attendee sacrifice a few hours of their day to attend an in-person event rather than logging into a virtual one from home? 
It is no longer enough to invite a group of professionals to a venue just to show them a presentation unless it is of superior value. Your guest needs to enjoy an experience that can not be ordinarily achieved in an online event – exclusive product testing, curated networking, gamification, incentives. 
Newly Formed Habits as a Result of Lockdown 
Being aware of your attendees' daily routine will help you make better-informed decisions when choosing the right time and place for your in-person events. 
Do you know what time they wake up every morning, knowing their office is just a few steps away from their bed? Are they ready to sacrifice a lunch break with their family to drive to the city centre for a seminar? 
A year ago, having a professional gathering at 5.30 pm or later may have seemed reasonable, when the guests would have arrived shortly after finishing work at the office. Would that work now, when at 5 pm they can simply shut their laptop down and join their families or enjoy their favourite hobby? Or should you schedule the event within working hours, where the attendee's reference point is work vs your event, rather than pleasure time vs your event? 
Beware of the Overcrowding 
If you're planning your event calendar, be mindful of the enormous variety of events put on hold and rescheduled throughout the past 16 months. Many of them will likely take place as soon as feasible and not necessarily at their scheduled time. 
In Scotland in particular, due to the UN Climate Change Conference (COP26) happening from 31st October until 12th November in Glasgow, many other events that would have usually taken place in October and November have been pulled to the late summer months. Therefore, apart from making sure your event does not overlap with a competitor one, you may also want to make sure that you book your venue, equipment and suppliers well in advance to avoid disappointment. 
Finally, it may seem scary and perhaps not worth taking the risk to plan for a face-to-face event so early, but as long as it is safe, do not wait for too long before you launch one. 
How long you decide to wait will speak volumes about the confidence of your organisation. Make sure you get back in front of your audience before someone else takes their attention away.