Spotlight On… Cathy Cowin, Senior Marketing Executive at Nedbank Private Wealth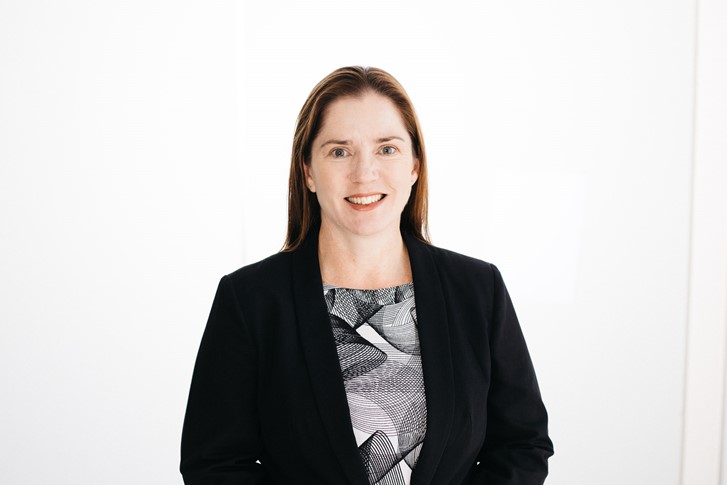 Cathy Cowin is the Senior Marketing Executive at Nedbank Private Wealth and a Chartered Marketer with broad experience in marketing in private banking and wealth management. Richard Slee, of the North West Board for the CIM, caught up with Cathy last week to talk about the importance of brand guardianship and innovation.
Tell us about Nedbank Private Wealth
Nedbank Private Wealth is a full-service boutique wealth manager and private bank offering wealth planning, investment management, trust and banking services to discerning high-net-worth individuals, families and trustees. 
The service we provide is tailored to meet individual requirements. Our private bankers work closely with clients and bring in our investment specialists, wealth planners and trust experts to deliver financial solutions that are most suitable now, and in the future. 
What does being based in the Isle of Man and North West region mean for your organisation? 
We opened our headquarters in the Isle of Man in 1987, and our other offices are situated in the UK and the Channel Islands, as well as a representative office in Dubai. 
The Isle of Man is an excellent base for our operations, but the reach of our locations means we can book assets either onshore or offshore and manage client assets across jurisdictions.  This is particularly helpful for international or ex-pat clients, and UK resident non-domiciled clients. 
How important is your corporate Brand and employer Brand to your business? 
Our brand represents our corporate values, and if those resonate with potential clients, then we have the foundation of a winning offer.  We also want our existing clients to become our advocates, so we get referrals, which is where a lot of our new business comes from, so brand building within our existing client base is valuable.
For many years our company has been included in the Sunday Times Top 100 Companies to Work For, and this has helped is to build a strong employer brand in the communities in which we operate. We work together with our HR team to support internal staff initiatives, including developing our own staff social media hashtag #proudtobenedbank. 
How do you manage your brand identity within the business to protect it and deliver consistently?
We have a company-wide rule that anything with a logo on it has to go through marketing, and we have developed a comprehensive corporate identity manual that we can reference to make sure everything is consistent. We can also make this available to our outsourcing partners. 
We take the time to sit down with all new starters to run through what we do and what we expect from our staff, all the way from corporate fonts and colours to our social media policy. We also provide regular marketing reminders via company email updates and presentations.  Finally, a lot of what we do is templated, so we are able to lock down the style and branding.
Woe betide the staff member who gets on the wrong side of the Nedbank Private Wealth brand police!
Has the pandemic changed your attitude towards the importance of brand? 
I don't think so. My marketing career started in brand, and I have always been passionate about brand building and maintaining one's corporate reputation.  Our brand is the base that underpins all of our successful marketing activity.  
I think perhaps the most inappropriate thing I have seen recently is a few unscrupulous brands leveraging the pandemic as a tool to promote themselves. These types of practices are very clearly in bad taste and have the potential to significantly erode a brand's perception by the public. In general, consumers are getting more and more firm with brands about ethical practices, deliberately seeking out those that demonstrate a genuine commitment to combatting climate change, for example.  In the investment management industry, Environmental, Social, and Governance (ESG) is currently the theme that is growing in importance and will continue to do so for some time.
How has innovation helped the business to thrive?
In 2020 we implemented the 'Tribes and Squads' business model. Originally created by Spotify, Tribes and Squads embeds agile working principles. We adapted this to suit our business, restructuring every department to create three tribes, each with its own squad of developers and project managers. Each tribe is able to formulate and implement its own innovation plan, which allows us to execute change more quickly and efficiently. This has proved crucial in facilitating 18 months of fast-paced innovation.
We also have a number of cross-tribe 'guilds'. We created an 'Innovation Guild' to embed a culture of innovation across our business, encouraging and harnessing ideas from all of our staff. The guild is the seed-bed for ideas, and uses techniques such as design thinking, to focus on creating elegant solutions to client issues, either for our business or facing the whole industry.
Can you share an example of innovation in your business that has, or will, make a difference?
While we remained committed to delivering on our big projects, at the start of the pandemic we also quickly identified practical problems facing our clients that we could address.
One issue was that some of our international clients were not able to receive postal deliveries. We rapidly reprioritised our innovation roadmap to deliver a 'No Post? No Problem' initiative:
Introduced an online document store to deliver statements and valuations to clients within our online banking system.
Implemented DocuSign, a secure and efficient way for clients to sign important documents.
Updated our debit card service to allow clients to retrieve their PINs online, and enable them to continue to use expired cards, if replacements could not reach them by post.
Insider Insights
Every month we share insights from seasoned marketeers located in the North. To browse our recent articles click here.
This is interview was conducted by Richard Slee, Board member and Chartered Marketer FCIM, and MD at RS Marketing & PR. Special thanks to Richard and Cathy.