Inaugural Midlands Marketing Awards
Maria Heckel, Marketing Director, The Marketing Centre and Board Member CIM, Midlands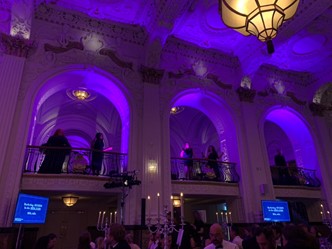 I had the chance to attend the inaugural Midlands Marketing Awards on 26th September at The Grand Hotel in Birmingham, it was a great evening which focused on shining a spotlight on the talented marketers in the Midlands. It was great to see Midlands marketers out in force with a focus on fostering a tight-knit marketing community in the Midlands and showing the real difference marketing makes in the business world.
Kim Leary, the driving force behind the idea and the owner of web design agency Squibble, spoke about her motivation for these awards. She emphasised recognising the hard work marketers in the Midlands put in, which often goes unnoticed. She really wants these awards to change that and I agree we need to work together to ensure that marketing gets the recognition in business that it deserves.
The awards were all about celebrating marketers from the Midlands, nominated and judged by their peers from the Midlands. The focus was on individuals and teams who demonstrated real results and impact. 
Judges included:
Helen Bradshaw from The Marketing Centre
Finola Kerrigan from the University of Birmingham
Lee Wilcox at Electric House
Liz Bate from Gymshark
Steve Waller at Patisserie Valerie
Richard Davies from Absolute Collagen
Daali Wouhra at Lioncroft Wholesale
Helen Toft from HMT Consulting
The awards categories covered recognised campaigns, individuals and teams, and the winners were a testament to the marketing talent we have in the Midlands.
Here are the categories and winners: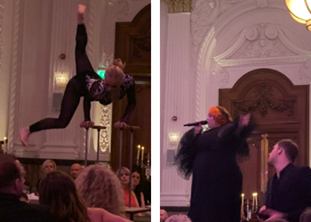 Joe Glover from the Marketing Meetup gave a keynote speech. He's grown his community to 43,000+ marketers globally. The entertainment was fantastic too, with amazing performances by the Feel Good Gospel Choir and Rock Ballet.
All in all, it was a brilliant night dedicated to celebrating what we do, marketing talent and forging a supportive marketing community in the Midlands. This first awards ceremony laid down the foundations for celebrating marketing talent, and I'm keen to see how it helps boost the profile of marketing in the Midlands. It's something that's needed, and this event was a step in the right direction.
About the author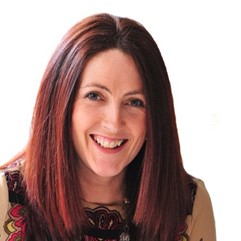 Maria Heckel is an experienced commercial marketing director with a background of growing brands and businesses across a broad range of commercial and non-profit sectors. Now as a Portfolio Marketing Director she works with SME's who are looking to grow.
Maria is proud to be a CIM Fellow and a member of the Midlands CIM Board. She is committed to raising the profile of marketing, highlighting its essential role in business and the economy. Additionally, she is a Trustee for the Martin James Foundation, supporting their aim to reduce the number of children in institutions by promoting family-based care alternatives.