5 tips to grow your SME's market share with reputation marketing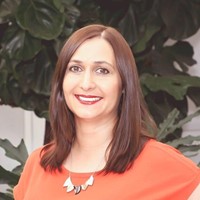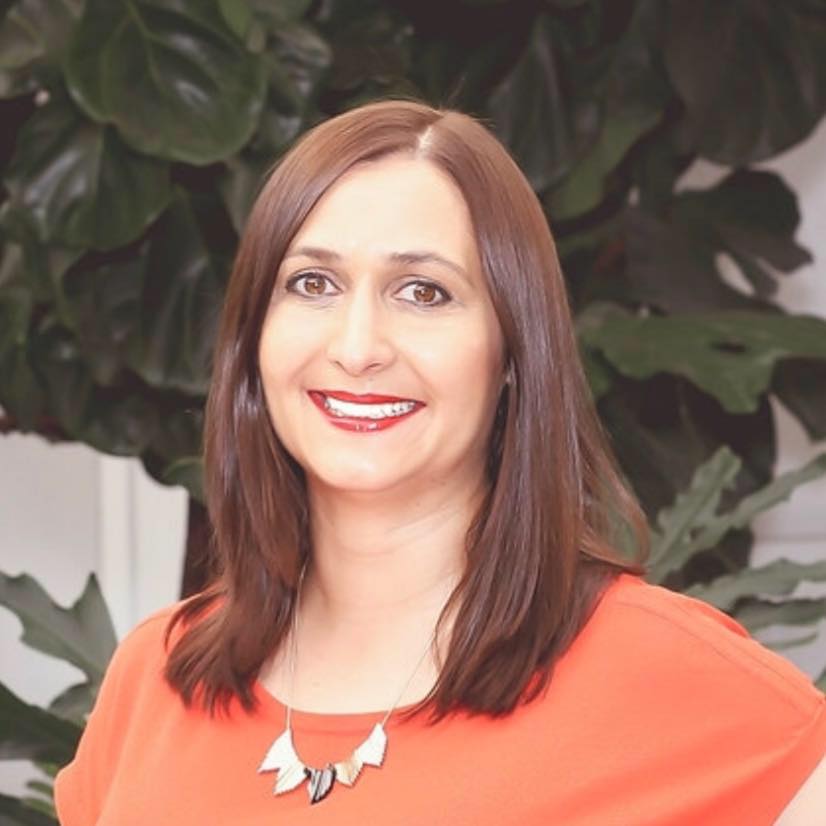 An organisation's reputation is one of the most important aspects of any business. Whether you're aiming to grow sales or looking to attract new talent, a good reputation affects your bottom line. The benefits are clear. More business opportunities, a better selection of prospective employees, higher company value and lower marketing costs!
And where best to look for a case study on reputation marketing than to an industry that has been long tainted by poor reputation – double glazing! Think 'White Gold' BBC TV sitcom, high prices, pressure sales, long gruelling sales appointments and poor quality workmanship.
In January 2020 I joined Tradeglaze, a Lincoln-based manufacturer of glazing products as their new Marketing Manager. Tradeglaze works with newbuild developers, architects and commercial clients in the region. Our company also owns Jackson Windows, a retail brand which helps homeowners who are looking to upgrade their glazing.
While trade sales grew steadily over the years, retail sales dwindled and Jackson Windows did not enjoy as good staff retention as trade. Most leads came from outbound marketing tactics which included cold calling, door to door canvassing and purchased-in leads. A change was on the cards.
Fast forward 30 months, this July the company will be closing its financial year having grown its turnover by 70% in just two years. Tradeglaze is today an award-winning organisation which enjoys the best reviews in the region, regular word of mouth business, market outperforming lead generation and strong sales.

Much of the success is down to teamwork, as with any other successful business. Here are however the top 5 marketing tactics that have without a doubt helped us grow our market share:
1 Unleashing the power of customer reviews and news releases
In the glazing industry, reputation is literally everything. When I joined, we had already been providing market-leading products to our customers. But we did not ask our customers for reviews and even more importantly, we did not share our successes. 
First, I introduced a high performing customer review campaign. My team meticulously collect customer reviews following each completed installation project and respond to customer comments and concerns. We promptly communicate both praise and any less favourable feedback across the teams. Any concerns are dealt with instantly and every single customer's issue is resolved.
I started sharing press releases with local media outlets and national industry press and quickly realised that there is a lot of appetite for good news in the fenestration industry. I have to say that it's been tough to break into the local media market with our double-glazing profile and there is still much work to do but we have enjoyed some success recently.
Towards the (exhausting) year of 2021 which saw raw material prices skyrocket and most supply chains struggle under the pressure of increased demand, the Lincolnshire Chamber of Commerce invited local construction and property organisations to enter the 2022 Greater Lincolnshire Construction and Property Awards. I collated all our achievements and entered us for the 'Products Supplier of the Year' award.  We had all worked our socks off that year so why not? To our delight, we were shortlisted and then, two months later, the team stood on the stage and took the award in a stunning black-tie ceremony.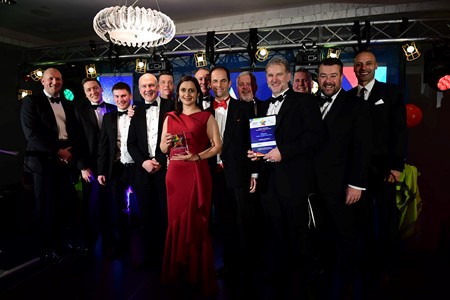 Tradeglaze receive the 2022 Product Supplier of the Year Award
Several other high-profile events followed; two Finalist places at a national GGP Installer Awards in March, a '30 Under 30' award for our Board member Jonathan Brewer in national fenestration awards in May and lately the 'Rising Star of the Year' for Jonathan in the 2022 Lincolnshire Business Excellence Awards.
Business awards and vanity? I beg to disagree. In the construction and glazing industry awards really do make a difference and help us stand out. But that's not the only reason why I choose to enter awards. They have been fantastic for our teams to celebrate together and have helped to boost morale. 
And of course, these achievements offer a great PR opportunity. With our latest news release we secured 13 pieces of local and industry coverage, our social media following grew by 16% and our unique website visitors increased by a whopping 23% in a single month.
2 Marketing a solution, not a product
Companies are sometimes keen to market their products and their functionality, and we were definitely guilty of doing that. I think that it's important to take a step back and go to the basics of why business exists which is to satisfy customer needs. In our case, our retail customers Mr & Mrs Smith may be looking at ways to lower their energy bills and improve lighting. They are not as interested that our windows have multi-chambered profile and have dual-action bubble gasket.
Our trade customers may need a reliable supplier to work with so they have their glazing specified and installed when we say we will do it, for the price we have promised that we will do it for. Newbuild developers for example are dealing with a whole list of contractors to complete a new home. If we don't install our windows on time, no one else can get on with their work, time starts wasting away and penalty charges start biting. No-one needs that!
3 Supercharging search engine optimisation strategy
We all know that customers have switched heavily to digital because of the Covid-19 pandemic. That means your SEO is more important now than ever. Neither Tradeglaze nor Jackson Windows have experienced a decrease in online visitors since then, confirming the expectations that some customer behaviours are here to stay.
All those SEO tips out there might sound overwhelming and for sure, there is a lot you can do to get your page on top of search. My advice would be to pick the five most effective tactics and use them consistently. Here are mine!

1) Keywords research. Every SEO strategy needs to start with quality keyword research. I use Ahrefs and SEMrush.
2) Google MyBusiness. If your company or client has a local footprint, Google MyBusiness is a must. This is possibly the best free SEO tool you can use to improve your local visibility. (Note Google MyBusiness is moving to Google Maps)
3) Customer reviews. Around 90% of customers read online reviews before even placing an enquiry. We ask for a review of every single customer once we have completed our installation. No cherry-picking!
4) Blog. I aim to publish one topical article a month for each company. I use WordPress and Yoast plug-in is my good friend to make sure my copy is optimised for search.
5) Backlinks. Very valuable to build your domain authority. Speak to your suppliers, send them case studies to place on their websites and link to yours!
With a solid SEO  strategy, we have been able to grow organic leads by fivefold while reducing marketing investment by 71%. An overwhelming amount of our leads now come from inbound marketing which means a happier sales department and delighted customers.
The CIM offer a fantastic SEO training course, with lots of SEO tips and tricks > check it out here!
4 Moving from sales-oriented to customer-oriented business model
This is an obvious one but it wasn't obvious to us. Customer-oriented companies understand that the business won't thrive unless it consistently improves its customer focus. Believe it or not, even in today's day of age, many glazing companies use pressure sales tactics.
Our sales teams know the value of their product knowledge and are confident in the quality process in which our products are made. We provide valuations which we leave with our customer if they wish to follow up. No pressure to sign on the spot, no special manager's discounts. We've seen a big shift in our customer review rating since we have changed our business model.
5 Getting marketing a seat in the Boardroom
This one should have been listed first! With major global events affecting everyone, markets are changing faster than ever. If your marketing department hasn't got a seat in the Boardroom yet, now is a good time for you to review that. I am lucky to work with an MD who recognises the value marketing adds to the business. With access to some crucial data from sources such as Google Analytics, combined with industry insights and market trends, marketing can provide solid facts to help businesses make key decisions.
I send out monthly reports to the management Board to make sure all my activities and achievements are visible and transparent. I made this my mantra many years ago. No matter how busy I am, you will get a marketing report from me every month!
Tradeglaze and our retail subsidiary Jackson Windows are going from strength to strength and I am excited to continue this thrill ride. Encouraging students to choose fenestration for their career is next. Watch this space!
I hope you have enjoyed reading about my journey with Tradeglaze and have picked up a few tips. If you have any questions why not DM me on LinkedIn.
About the Author
Katerina Pickup MCIM is a Chartered Marketer with 15 years of experience in strategic marketing in B2B as well as B2C, in home improvement, construction, transportation, financial, military and event sectors. She has worked as a in-house marketing specialist for several organisations including the Royal Air Force in the UK and H&R Block and Utility Manufacturing in the USA. She is a Communications Ambassador on the CIM Midlands Regional Board and a former Vice President of Communications at the Omaha Chapter of the American Marketing Association.