CIM Welcomes New Talent to its Midlands Board
We are delighted to share that, following recent recruitment efforts, the Chartered Institute of Marketing (CIM) have announced new appointments to its Midlands Board. Our new Board Vice Chairs and Ambassadors come from diverse marketing and business development backgrounds and bring their talent to help build on the Board's previous successes to add value to marketing professionals in the Midlands region.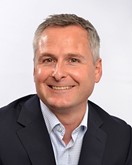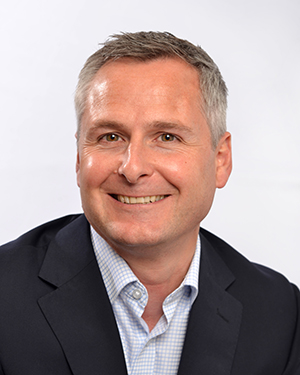 Chris Lewis, our new Vice Chair-Events is a familiar face. Chris, who was a valuable addition to our Board in 2020, comes with many years of experience working on big FMCG brands in numerous marketing, strategy, innovation and commercial roles, primarily in Midlands-based businesses such as Weetabix, Carlsberg and Charles Wells (now Wells & Co). Additionally, Chris has a full 360-degree business perspective in the hospitality sector through senior roles in business operations and marketing (at Whitbread PLC). Nowadays Chris is a self-employed marketing consultant and specialises in the FMCG, retail, leisure and hospitality sectors. 
Chris has a passion that the CIM should be visible and active for its marketing community and with businesses big and small in the Midlands. He is an advocate of the benefits of better marketing to both marketers and non-marketers and particularly enjoys coaching and mentoring younger marketers making their journey in our profession. 
Chris said: "I am delighted to be leading our Events programme for Midlands-based marketers. The CIM is the biggest community of marketers in our region and I look forward to bringing to the Midlands an exciting series of events where we can connect, network and learn new marketing skills and ideas."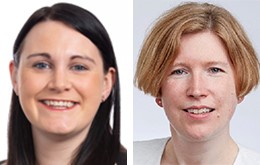 Within the Events team we also welcome Charley Everiss and Clare Bayley. Charlotte works as Assistant Marketing Manager at Mapei (UK), a manufacturer of chemical products for the construction industry.
Clare brings in more than two decades of event planning experience; she is Head of Marketing Services at The Tilney Group, a leading financial services firm.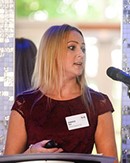 We also welcome Joanna Box, a new Vice Chair-Communications, an experienced Chartered Marketer based in the East Midlands, who has worked for brands such as British Gypsum and Royal Mail, and who now runs her own consultancy Out of the Box Marketing.Joanna has worked with the CIM for a number of years to mentor and support recent marketing graduates. She said: "I am looking forward to be working with such a strg and diverse team of marketers who, like me, want to support the growth and development of the marketing community in the Midlands."
Joanna will lead the Communications team with our Communications Ambassadors Di Tunney, Ami Sandhu and Katerina Pickup who have all helped to shape the Board's communication strategy in recent years.
Chris and Joanna are joining an existing Vice Chair-Education Dr Keith Glanfield under the leadership of the CIM Midlands Region Chair Rachael Mabe, to offer strategic input and operational support to CIM Midlands and to its network of CIM members.
The COVID-19 pandemic has given marketing the opportunity to lead through uncertain times and has shown to business just how vital the role of marketing is for the growth – or even survival – of an organisation. Marketers have been in a strong position to deliver real value to businesses, by leading communications, engaging with internal and external stakeholders, and by delivering killer ROI campaigns, often with a greatly reduced budget.
The pandemic has reframed the way we communicate, with owned media platforms taking centre stage, and organisations everywhere adopting a more empathetic, personal tone in both their internal and external communication. Businesses have taken huge leaps in utilising digital channels. Marketing professionals have led this change and have developed rapport with other business functions for their ability to quickly adapt their strategy under fast-changing conditions and to provide real value to their organisations and their clients.
We have a broad range of sectors on the Board; education, construction, Government as well as agency. Our focus in 2021 is to help Midlands marketers strengthen their position at the board table, to become a go-to hub of practical marketing resources, and to empower young marketing professionals in the region in order to help them develop their marketing qualifications and skills so they can further grow their career in this exciting, ever-changing profession.
For more information about CIM – the world's leading professional marketing body, becoming a member, volunteering, or upcoming events in the Midlands, please get in touch.
To access the Chartered Institute of Marketing COVID-19 resources including exclusive benefits and career support, visit www.cim.co.uk/membership/advice-and-support-coronavirus.