CIM and Lidl challenges London marketing students to solve plastic waste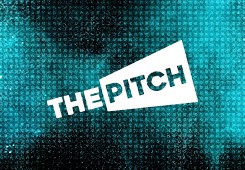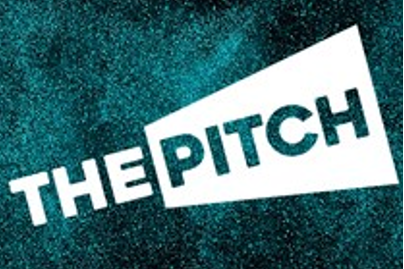 ● The Pitch – CIM's annual student competition tackles one of the most important issues in the retail sector, plastic waste.
● Chartered Institute of Marketing committed to identifying and supporting up-and-coming marketing talent.
The Pitch, The Chartered Institute of Marketing's (CIM) 2020 student competition is now open to marketing students across the capital. The national competition, now in its ninth year, sees students from leading universities compete to respond to a live client brief, in a bid to win £1,500 and the title of 'Marketer of the Future' at the organisation's annual industry awards to be held in April 2020.
Last year, a large number of London universities and colleges registered to take part in The Pitch, including London College of Fashion, Pearson College London and University of East London. London competed strongly with student teams, "Co-Creation" from Pearson College London and student teams, "UAL" and "Yodd" from London College of Fashion shortlisted in last year's competition on their marketing plans to support Hawaiian Tropic's drive to help young women feel protected in the summer.
The competition is sponsored this year by leading retailer Lidl, with teams challenged to tackle one of the most important climate issues in the sector, plastic waste. Lidl has committed to a 20% reduction of its own brand plastic packaging by 2022. Students will be asked to show how Lidl can most effectively market this commitment to customers, helping shoppers change their habits in order to reduce their own plastic use.
London chair of CIM, Mocky Khan said: "CIM's annual student competition is now open for 2020, and we are hoping for some strong submissions from London's undergraduate marketing students. The challenge set for 2020 is a relevant and important topic for marketers to tackle sustainability amongst retailers and helping to market the reduction of plastic use amongst consumers and businesses."
The commitment follows Lidl's initiative to remove all single-use carrier bags from stores in 2017, which resulted in 26 million fewer plastic bags being sold per year.
Discussing the competition, 2018 The Pitch winner Roxanne Colinet, said: "Without a doubt I would recommend The Pitch to students. When starting university, marketing was never my thought-out career path. However, since entering The Pitch and being in the presence of 600 marketing experts at the CIM's Marketing Excellence Awards, I now cannot wait to get into the marketing industry and put my stamp on it."
"If I hadn't put myself forward for The Pitch competition, I really don't think I would now be enjoying a career in marketing. Being able to talk about responding to a live brief and pitching to a panel of marketing experts was invaluable for my CV, and as part of my interviews after University."
The competition is open to second and third year students at UK universities studying for a marketing degree or a business degree with a marketing module. In teams of two or three, entrants must devise a 2,500-word marketing plan and present it to judges from across the industry, including representatives from Lidl, Microsoft, Printt, Mintel and CIM.
The top three teams chosen on the day will then be taken through to the CIM Marketing Excellence Awards on 2nd April 2020, where the winners will be announced and presented with the 'Marketers of the Future' award. This is also an excellent opportunity for students to meet and develop relationships with senior marketing figures from key brands across the industry.
- ENDS -
For CIM enquiries
For further information please contact the Chartered Institute of Marketing press office:
James Delves
CIM Head of PR and External Engagement
james.delves@cim.co.uk
Corinne Lavictoire
PR Executive
corinne.lavictoire@cim.co.uk
About CIM:
The Chartered Institute of Marketing (CIM) is the world's leading marketing body, with over 30,000 members worldwide, of which there are over 3,000 Chartered Marketers. CIM's mission is create marketing advantage for the benefit of professionals, business and society with a focus on export, data and skills. It believes marketing is the critical factor in driving long term organisational performance.
CIM provides members and organisations with five key benefits:
• Partnership – CIM is a professional and organisational partner to support performance and career development
• Education – CIM allows individuals and businesses to continuously upskill
• Information – CIM keeps members up to date with the latest marketing thinking, and keeps organisations at the forefront of practices
• Connection – CIM provides access to services, expertise and peers
• Recognition – CIM is the global benchmark of professional competence

For more than 100 years, CIM has supported, represented and developed marketers, teams, leaders and the profession as a whole. CIM has 130 study centres in 36 countries and there are 132 countries with exam centres. In the last year, over 7,500 people registered at over 230 UK CIM events. Find out more about CIM by visiting the CIM website.
For more information, please view the The Pitch website.