Ten essential tips for studying members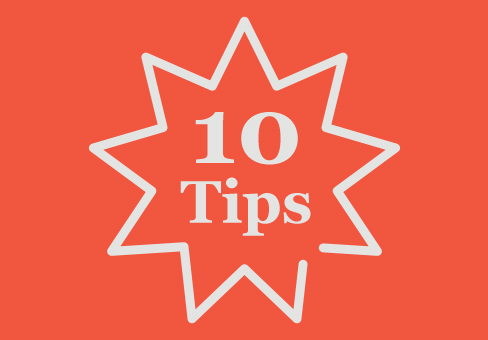 If you are studying for CIM or CAM qualifications, then you're in good company. Around 14,000 people are currently studying members. To help you work smarter not harder, we've ten top tips to pass your assignments and exams. These helpful pointers have been put together by London's Student Support Group which has helped 20,000 marketing students to get qualified. Their tips explain what you need to do to satisfy CIM Examiners' expectations.
1. Interpret the assignment task brief or exam question
Respond to the command words in the brief or question. For example, commands like: describe; illustrate or critically evaluate.
2. Provide clear, coherent, complete answers
Use the command words you've identified to create a draft structure for each assignment section or exam answer. Make sure that you answer the whole brief or question in a logical order.
3. Select relevant concepts and theory
Next use your structure to spot the topics required. These are listed for each subject in the Syllabus Guide. Just login to MyCIM and choose 'Studying' and then select the guide for your qualification.
Select appropriate marketing theory from textbooks, journals, online learning materials and so on. Consider which concept, theory, model, framework checklists to use. Do not write everything you know regardless of whether it helps you meet the brief/answer the question or not. Be selective!
4. Apply theory in the context provided
Based on the appropriate theory, contextualise. In other words, apply the theory using relevant examples to the context of the question, for example, a small local company or large multi-national. Provide appropriate insight for the context in the brief/question. If appropriate, refer to examples from the case study.
5. Provide analysis – evaluate!
Based on the theory and context, evaluate. Provide the 'so what', for example, say what's good and what's not, and explain why. Identify suggested areas for improvement. Then outline and describe the available options. Recommend solutions and justify your choices. Be sure to provide examples of good practice to reinforce your points. Remember, the importance of Theory reduces and the importance of Evaluation increases as you move up the CIM study levels.
CIM Study level

Concept/
theory

Application

Evaluation

Presentation

Foundation Certificate in Marketing

45

30

15

10

Certificate in Professional Marketing

40

30

20

10

CAM Diploma in Digital Marketing

40

30

20

10

Diploma in Professional Marketing

30

30

30

10

Chartered Postgraduate Diploma in Professional Marketing

15

30

45

10
6. Manage your time to complete the job
Make a plan to get the job done up to standard in the available time. That means you must complete all tasks/questions. Do this by allocating time according to the percentage in the mark scheme provided. Allow time for reading, thinking and checking.
Do your assignment research by collecting references and examples. Don't forget to use your tutor - submit a draft assignment or mock exam and respond fully to their feedback.
7. Respond using the right format
Present your work professionally and follow the format instructions. Report format is the default if not told otherwise. Use Harvard referencing for your assignment and use appendices when instructed. Do stick to the limits set for example the maximum page count; word count or number of PowerPoint slides.
For help with Harvard referencing, login to MyCIM and choose 'Studying' and then select 'Assessment Guidance' and 'Harvard system of referencing'.
8. Show wider reading
Demonstrate your expertise in marketing by using a mixture of academic; commercial; industry; online and offline sources.
9. Be creative
Don't slavishly repeat theory. Instead, adapt the theory to suit the situation and be selective. Always give fair credit to the original author in an assignment. Propose creative solutions and draw upon your experience. Use annotated models, diagrams, flow charts to make your point and remember to justify all recommendations made.
10. Prove your readiness to practice marketing
Are you ready to be qualified and working in this great profession? Prove it by following these ten tips. Find your own style, 'brand me', and think and write like a marketer. Always consider:
what's in it for the customer?
what's in it for the organisation serving that customer?
how will your approach create a competitive advantage?
If you'd like more subject-specific advice take a look at our Senior Examiner reports. Login to MyCIM, choose 'Studying' and select 'Senior Examiner reports'.
If you have any questions about CIM qualifications, please contact one of our CIM training and qualification advisors at qualifications@cim.co.uk.
You can contact caroline@studentsupportgroup.co.uk or call Caroline on 01784 463057 at Student Support Group for help to pass. The Student Support Group is a CIM Accredited Study Centre. The group provides a range of help with assignments and exams, fees apply to some services.