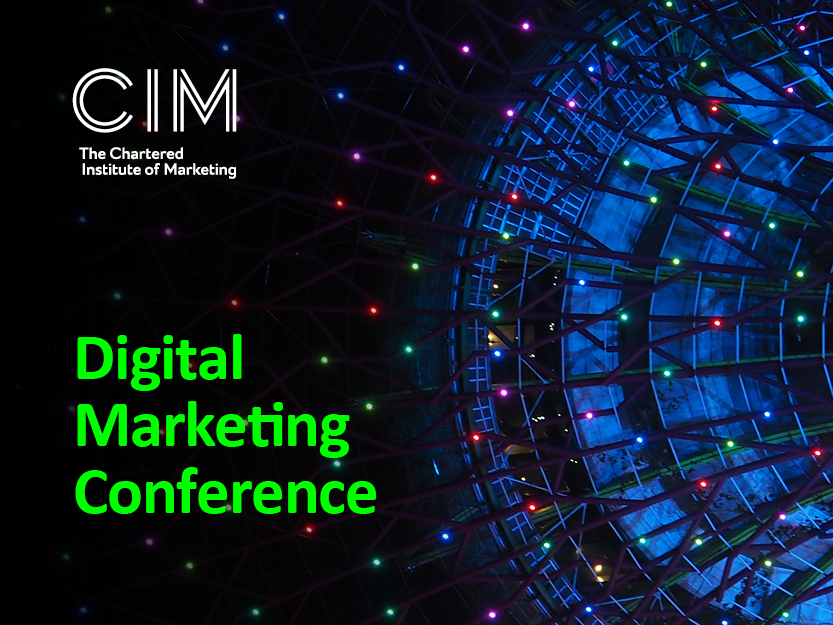 The CIM's Digital Marketing Conference is finally back after a three-year hiatus and now better than ever. For many years our Digital Marketing Conference has been the go-to event for anyone wanting to stay at the cutting edge of our profession.
The event is being held over two days - Tuesday 1st February 12noon-2pm and Wednesday 2nd February 12noon-2pm. 
While it is still hosted by the CIM East of England group it now has a global reach as an online event. There are some really popular speakers on both days, ready and willing to share their knowledge.
Day One – Tuesday 01 February:-
Hannah Bewley - Senior Research & Measurement Manager at the Internet Advertising Bureau (IAB), will reveal the findings from the Real Living research which looked at online usage booms during lockdown. She will also share other key digital trends, such as the latest headline digital Adspend figures.
Katie Hart - Director of Katie Hart Ltd, will discuss the fascinating topic of neuromarketing and reveal the insights and opportunities it provides.
Day Two – Wednesday 2 February:
Daniel Rowles - CEO of TargetInternet.com and a Programme Director for Imperial College Business School, will guide delegates through the latest trends in digital marketing, covering topics such as influencer marketing, the latest trends in podcasting and video, as well as social media. A copy of the Target Internet Digital Marketing toolkit, an online guide to the best free digital marketing tools, will also be available to download.
Ann Stanley - Founder & Managing Director of Anicca Digital, and renowned expert on search engine marketing, will discuss all that is new and important in the field.
The webinar is kindly hosted by the CIM East of England Group and lasts approximately two hours inclusive of a live Q&A session after the presentations. This event is CPD-eligible.
You can attend either or both days of the CIM Digital Marketing Conference, but you will need to book each day separately. Here are the details for the separate booking pages to visit.
Please use the link below to book for day 1 ONLY:
https://lnkd.in/dn-3EfTC
Please use the link below to book for day 2 ONLY:
https://lnkd.in/d7ZQcuuy
#digitalmarketing