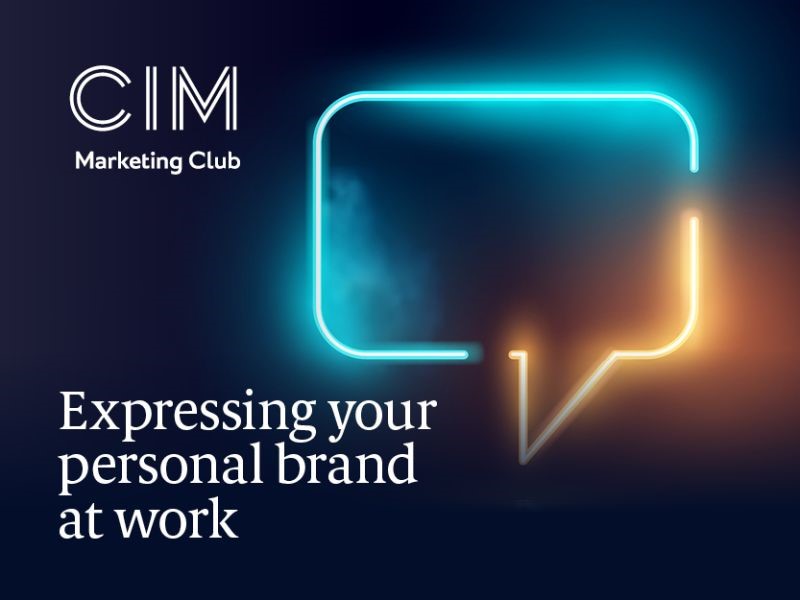 This CIM Marketing Club webinar 'Expressing your personal brand at work' was presented on Wednesday 21 April and was the penultimate online event of this academic year.
The webinar started with a short induction of the CIM including details of a regular eNewsletter for students covering the latest trends, innovations and concepts in the marketing industry which can be signed up for here.
Shola Kaye, the guest speaker, spoke about the beginning of her career in a consulting firm and the shortcomings that she had encountered such as having no knowledge of personal branding and how to communicate. Kaye expressed how she reflected on those setbacks to develop herself further, and this made her realise that authenticity is the foundation of strong communication. This progresses Kaye to create her abbreviation framework for strong communication, which is called AVID. AVID stands for Authentic, Valuable, Inspiring and Dynamic.
Authenticity is referring to the individual's confidence and true self.
Valuable is the message that the speaker would want to share, the speaker would need to have the audience in mind when creating their message.
Inspiring is the individual's story that will get the audience engaged and feel some emotion.
Dynamic is how the individual delivers their presentation; this could be done through the enthusiasm the individual gives.
Kaye adopts Aristotle three modes of persuasion to have a better communication, the modes are ethos, logos and pathos. By understanding Aristotle's three modes, Kaye related it to telling a story of your personal achievement using the 'Now (where am I now) – Then (where have I come from) – How (what did I do to move from my situation then to now)' framework and signified its importance when talking about an individual's personal brand. Kaye used her own experiences as an example for the 'Now – Then – How' framework, Kaye related with the audience through her vulnerability.
Near the end of the webinar, Kaye emphasised how having three different kinds of voices, such as Head, Chest and Gut can dramatically affect an individual's personal brand. Furthermore, she delved into the topic of gravitas and relatability, using basic examples to show how easy it is to understand it. In the final part of the webinar, Kaye briefly explained the ideas of archetypes and personas. The idea is that you can categorise individuals into four archetypes, such as king, warrior, creative and carer.
In general, the 'Expressing your personal brand at work' webinar was very engaging and pleasant, as Kaye often asked the audience how we would rate ourselves to the topics she brought forward. In addition, Kaye clearly demonstrated how improving some key points of communication can help develop an individual's personal brand further.
A recording of this webinar will soon be available on the CIM YouTube Channel here. The final Graduate Gateway webinar, 'Boost your employability', will be held on Wednesday 5th May at 12:30 pm. You can book here.
By Joanne Pang, Swansea University