What advice would you would give to marketers who are facing into the new normal? We asked the Board...
We asked members of our South West Regional Board to think about the advice they would give to marketers who are facing into the new normal – this is what they said:
Kath Dawson, Communications Ambassador

"For marketers who are facing the 'new norm', I would recommend that they take this opportunity to review their marketing strategy as if they were starting from scratch. For some businesses, it may be a case of actually starting from scratch, as the company may have needed to pivot in a completely different direction. Others will have had budget or staff cuts, which force a reassessment. In other cases, it may present an opportunity to show real value from marketing activities and gain attention of the board. Whatever Business you are in, it's likely that your customers have experienced some kind of change. So going back to the basics of persona creation and understanding their buying journey, would be a good practical place to start, to take control of the situation, rather than being controlled by the situation."

Claire Sweet, Student and Education Ambassador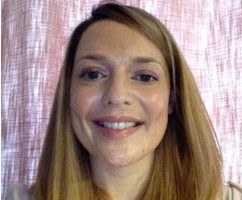 "Don't forget the importance of your customer. It is easy to think about new campaigns, new marketing channels, how you can grow sales quickly; but take some time to sit back and really think about what your customer needs and wants from you now. How have their needs changed? How can you build stronger relationships? By re-focusing on your customers, you'll gain a clear understanding of how you can best meet their needs in the 'new normal' and therefore ultimately grow sales."
Adam Jones, Tourism Ambassador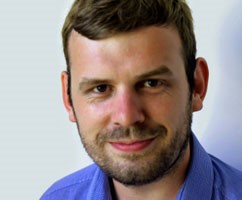 "Prepare for the 'new normal', of course, but do not lose sight of the fundamental reasons why your product or service appeals to people. I think this is particularly true for the tourism & hospitality sector for example. Attractions, hotels, restaurants and pubs will, rightly, be doing everything they can to make sure their guests are safe, and marketers will want to communicate the safety of their venue to customers. It's important to do this, as it will reassure people and make them feel comfortable visiting. But we still need to give people a positive reason to visit too. As much as safety is important to people, it's not the reason that they visit a family attraction, for instance. They primarily visit to enjoy a fun day out. With so much focus on explaining new ways of operating and what people must do to stay within safety guidelines, it's important to ensure that the real benefits to the customer don't get forgotten."

Sarah Patten, Vice Chair - Partnerships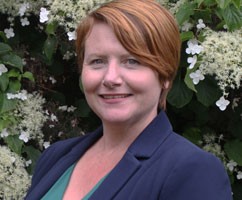 "There is no getting away from the fact that we have all been presented with challenges over the last few months. Strategies and plans need to be revised around reducing budgets and ever changing landscapes. Now is the time for shorter term objectives, and your 'go to' markets may well look different, may think differently and may well be different. You could tap into new markets, consider diversifying or broadening the company's interests. It is very much a case of exploration and research – which is not a bad thing. It's important to remain flexible and be able to react to the changes that lie ahead, as we do not know how long and when these changes will disrupt our plans. Personally, this time has given me the opportunity to reflect on process and practise, the use of technology for digital and virtual events. By going digital, we have seen our highest ever engagement and conversion figures. It has allowed us to reach a much wider audience. Definitely a 'keeper' for the future! Final word is to focus on being flexible in your approach, and strategy - there may well be many revisions!"

Brian Doidge, Chair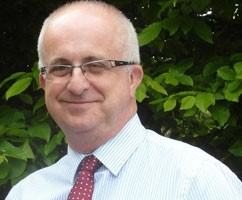 "Marketers must continue to listen to the market, customers and what the UK government is advising, and communicate effectively with colleagues – especially those with a seat in the boardroom – in order to maximise opportunities and ensure plans remain relevant. Remember, this is a two-way process: businesses will need to make sure that messages to either consumers or clients are thoughtful and match wider interests of the organisation. Messages that demonstrate an aligning of the needs of all stakeholders, are more likely to show the true value of marketing in delivering strong leadership during a time where clear business guidance is crucial."

Sally Hallum, PR Ambassador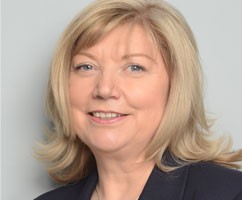 "I think the tendency is to think social media, however, this is creating so much noise that people are becoming indifferent to it. As a marketer, I would want to stand out from the crowd and in order to do that, I myself have to do something different. Tell me, How many emails have you seen in your inbox today? How many letters arrived in the post to you today? So, had I sent you a letter in the post this morning, would you have sat up and taken notice? Job done!"

Gerry Vincent, Senior Marketer Ambassador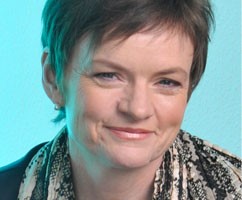 "Coronavirus has been a game-changer for countries across the world. In a few short months, this violent shock has shaken our societies, our economies, and our outlook, beyond anything short of global conflict. Many people's vision of the future has been forcibly removed. Some changes have not been unwelcome. Remote working has been widely (if not universally) embraced, even if it has come at a cost of personal freedom. Working from home has undoubtedly accelerated the advance of digital and digital transformation. "Zooming" is a phrase which has become almost as ubiquitous as "googling". There have been notable winners in lockdown – some predictable (food retailing, social media consumption, online shopping), others perhaps less so (loo roll).

We've seen how companies have pivoted their value propositions in order to remain (apparently) receptive to customer needs and therefore still relevant - as reflected in some recent TV advertising campaigns (and previously on social media feeds). But as with first dates, too often this has seemed to be fumbling in the dark and reeking of desperation. Behind the scenes, Google Trends highlights an upsurge in searches for SEO and ecommerce solutions as companies have rushed to catch up with new consumer behaviours.
Small, local businesses have proved remarkably agile and innovative in tackling the existential threat they faced; necessity being the mother of invention. As lockdown eases, many questions remain. What does the new normal look like? Are all or any of the changes we're seeing permanent? Is it time to tear up long-term strategies and now focus on short-term positions, agility and focusing more on the speed of response? And how can marketers demonstrate leadership, and predict future trends, amid such uncertainty? I took my diploma in digital business four years ago and we talked a lot then about agility as the ability not change quickly, but to learn quickly. To test and learn, without betting the company in the process. With so much uncertainty, this is surely going to be one of the strategies adopted by companies. So perhaps the biggest change is going to be cultural and adopting an entrepreneurial mind-set, if we are to embrace transformation and structural reform. That will make huge demands on many companies, not least in their attitude to risk, reward and how this will be reflected in shareholder value."
​