How easy is it to change sectors in marketing?
Author: Helen Christopher, B2B Ambassador, CIM South West region Group
The simple answer is it is not, but it is possible…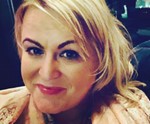 The process of marketing planning is the same regardless to which industry you work in; Where are you now? Where do you want to be? How are you going to get there? Evaluate and monitor. It's the same with your career path.
Who wants to change?
I am asked regularly by marketers about how to change career direction and build leadership skills.
My original career aspiration was to be a social worker in the child protection team. I have been fortunate to have been employed by people who are recruiting for the right skills and attitude, as opposed to being sector snobs. If employers are narrow minded to only look for candidates with sector experience, they will be searching in a very limited talent pool.
Therefore, I have written this blog to share my experience to help and inspire others. My opinion is that marketing skills are transferable such as; budget control, the ability to be commercially astute and track ROI for campaigns. Here is a great blog from Mark Ritson discussing being customer centric first and foremost.
Where are you now and where do you want to be? Is it the company, the role, the sector?
The company: The attitude and culture of a company makes all the difference. For example, if you challenge constructively, you may be seen as disruptive in one organisation, but embraced as a disruptor and a change agent by another. 'Glassdoor' is a fantastic reference point. Research and compare your salary to know how much your skills are worth and compare your salary with the industry average for an overview.
The role: Having a vision and clear direction is the hardest part, but once you have figured that out, everything will fall into place. For example, in my last move I knew I wanted to be in a global marketing role. Opportunities where I was geographically based were not available, so I had to look further afield for a progressive role with a broader idea of the sector I wished to work in. In the meantime, build on your experience by taking on additional projects to provide improvement.
Why the sector: Before moving forward, you need to reflect why you wish to change. It could be to accelerate your career, work in a discipline you feel passionate about, such as marketing strategy, or take the leap from agency to an in-house client role. The sector is important. Ask yourself; "Am I justified moving from engineering to data analytics, if I am used to working with left brain thinkers?" Similarly, you may be familiar working with multi-nationals with multiple offerings and can take on a complex strategy, turning it into a simple marketing plan.
Be proactive
Next steps
Look at the type of role or company you wish to work for, cross reference your current skills. Look at your transferable skills. Consider where you have adapted, either through market change or stepping up to a responsibility. Where are your gaps? How can you fill those gaps i.e. through CPD?
Think about the STAR technique (Situation, Task, Action and Result) and summarise to 2 or 3 sentences for the initial explanation. What would you bring to the organisation? i.e. No baggage, a fresh perspective, looking through the lens of an outsider coming in to look at the marketing objectively. Draw on examples where your marketing plans have transformed your company and how those are relatable to a new role.
Go it alone or work with recruiters / head hunters?
Do not rely on luck. All my roles have come through networking as opposed to striking it lucky with external help. I have found roles presented to me have been very much in the here and now, as opposed to strategically looking for the right role.
As a first step, sign up to a few job sites i.e. Glassdoor, LinkedIn, Think about your important personal criteria such as; salary, location etc. Then broaden your horizon by keeping an eye on any roles that look of interest (even if you don't apply). Evaluate what it is about the role that you like. Now you're starting to build a profile of your next step. Keep an open mind to certain selections i.e. you may well be pleasantly surprised at the opportunities. 
Follow a few companies on social channels that you admire. Many will post roles directly without using external recruiters. As you go, keep a record and portfolio of your current projects.
Top tips and resources
1.   Keep up to date with the latest skills, sign up to news feeds to keep abreast of current affairs and trends. There's plenty of free information online about leadership and assertiveness. Don't let yourself become 'pigeon holed' and stale. The CIM has a huge source of information to members.
2.   Before starting your new role, read a book called; "Your First 100 Days: How to Make Maximum Impact in Your New Leadership Role" by Niamh O'Keeffe. It will talk you through keeping your energy levels up (it's exhausting the speed of change and learning a new role), plus plan what you want to achieve to make a quick impact, i.e. customer personas and journeys mapped out.
3.   Have a good network around you. Once you change jobs, you instantly lose your main support network. Check out the network here that talks about how you got into marketing and look up special interest groups within the CIM.
4.   Assuming you get the job. Remember you got there on merit and hard work. You have come a long way by yourself, that's more than most. Taking people with you is key but remember they too have to earn your trust and respect, it's a 2-way street.
5.   Don't put too much pressure on yourself and make sure you enjoy it!