Islands noteworthy achievement at the CIM Global Marketing Excellence Awards
Islands noteworthy achievement at the CIM Global Marketing Excellence Awards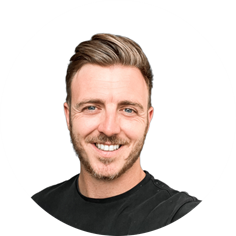 Gary Kelly MCIM, is the Group Head of Marketing at Islands Insurance, the only Channel Islands based marketing team to be shortlisted in this year's CIM Global Marketing Excellence Awards. Here, Gary shares his insights and personal experiences from the team's journey to the CIM Global Marketing Excellence Awards 2023.
The campaign: emphasising authentic employer branding
Our journey to the awards began with a collaborative campaign, aimed at showcasing Islands Insurance as a vibrant and alternative workplace to the conventional finance sector which is dominant in the Channel Islands. Working closely with local talents Daniel Murphy and James O'Garra at Mode Creative, we conducted interviews with our employees, to capture the essence of our workplace culture.

A key objective was to position Islands as an attractive career alternative to the finance industry, bringing to life the excitement and opportunities within the insurance sector. We wanted to debunk the myth that insurance is mundane and show that it's far from boring. Our campaign's foundation was employee advocacy. By encouraging our employees to share their experiences, we lent a genuine voice to our brand narrative. This approach not only boosted our visibility but also added credibility to our employer brand.

Using a multi channel approach and a mix of online and offline marketing channels, we effectively communicated our story and delivered real results. Focusing on real employee experiences and the values that define our workplace, we crafted a narrative that resonated with our audience.

Shortlisted for employee brand of the year: a testament to our marketing strategy
Being shortlisted for the awards was a significant milestone, reflecting our success in creating an impactful campaign that engaged our audience. This recognition, along with the additional knowledge that we were the sole Channel Islands brand shortlisted, highlighted the impact of our campaign.

Our strategy's success hinged on understanding what makes a compelling employer brand. Connecting with people on a personal level, our campaign was recognised for its creativity and authenticity.

The awards night in London: an inspiring experience
The awards ceremony in London was a moment filled with pride and excitement. The event brought together some of the finest brands and campaigns in marketing, including industry brand giants like Boots, Wickes, Santander, and many more. For our team, it was an opportunity to celebrate our achievements and gain insights from industry leaders.

Although we didn't secure the top award, being among the top three finalists was a remarkable achievement. The experience of being at the awards, amidst exceptional talent, was both humbling and inspiring.

Looking forward
Being shortlisted is a significant achievement for both me and my team at Islands. I am incredibly proud to lead such a talented group of individuals. They have demonstrated that with teamwork and innovation, even a small team can make a big impact on the global stage.