Meet the Speakers: Bruce Burgoyne and Natasha Clarke
Brandwich Making Workshop
Is it time to review your brand? Or are you starting up a business and need to consider your brand for the first time? Bruce and Natasha from Mackman, a research and marketing agency that has recently achieved a CIM award, will be running their Brandwich Making Workshop as part of our Autumn Conference. The session will include:
What is a brand?
1. What makes a successful brand? – The ingredients
2. How is a successful brand made? – The recipe
3. Practical brand process
Promise
Personality
Position
4. Common mistakes when it comes to branding
Governance and dilution of a brand
Forgetting where it all started
Failure to continuously evolve

As part of the creative team at Mackman, Bruce heads up the Design division of the team, whilst Natasha is the Communications Manager. It is the creative pairing of these two disciplines that supports Mackman clients in building strong brands. Natasha and Bruce have worked together on numerous brands of all sizes, from established global oil companies to small, family start ups. This duo have the perfect experience and industry knowledge to inspire you to review or create a fantastic brand!
Bruce Burgoyne
Bruce is a highly experienced designer, a member of the IDC and the Creative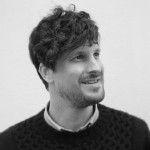 Lead at Mackman. With a background in graphic design, Bruce was originally trained under Sir Terrance Conran. He joined Mackman over ten years ago and has hugely contributed to the growth of the company.
As Creative Lead, Bruce works collaboratively with clients to identify what it is that defines them beyond their service or product offering. He and his design team are responsible for the visual element of the branding process, ensuring these components ring true to the original promise, values and identity of a brand. Bruce is an expert in brand development, delivering creative solutions with longevity.
Natasha Clarke
Natasha was born in Singapore and started life with ambitions of becoming an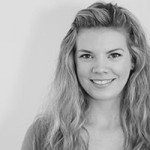 artist, going on to study at London's Central St Martins. From here she channelled her creativity into achieving a degree in Marketing and Advertising management. She has worked both client and agency side, including international automotive brand Citroën.
Today, Natasha is the Communications Manager at Mackman, working with a variety of clients and identifying solutions to strategically build their brands. Experienced in strap line development and brand re-focus exercises, Natasha also manages a tactical communications team to put these brand building activities into place, implementing social media and PR plans, advertising campaigns, email marketing and website content development.