What is the Challenge?
Calling all post-graduate students! We've got a challenge just for you. For the first time ever, we're looking for post-graduate students studying across Scotland to take part in a new CIM Scotland student competition, The Challenge.
Have you got what it takes to show our panel of industry experts your skills and Master your Marketing Career? Well, The Challenge might just be for you…
It's not going to be a walk in the park. We're looking for you to level up your marketing, so the bar will be set high. You've completed your undergrad degree, and you're taking the next steps; developing your marketing knowledge, honing your skills, and building your career, so we'll be looking for you to dig deep. With teams of up to four, we'll be expecting a high level of critical analysis, research and strategic thinking to show us how you apply your learning to a real-world problem.
It's not for the faint of heart, but for the top entries the payoff will be great, our partners at award-winning Highland Park whisky will be making sure of that! As a leading global brand and part of the Edrington portfolio, the Highland Park team has set a real-world marketing challenge and we want you to show us what you've got.
The Challenge is your chance to set yourself apart from the rest, put your skills to use, and win some amazing prizes. The top entries will have the chance to present their response to the Judges in person at the swanky Edrington offices in Glasgow.
So whether you're working on your Masters, or you're an affiliate student undertaking a CIM qualification, we want you to get involved.
Our Commercial Partner: Highland Park | Edrington
Highland Park single malt Scotch Whisky is a multi award-winning luxury range of whiskies, crafted at the Highland Park distillery in Kirkwall, Orkney since 1798. Highland Park is the northernmost distillery in the world, where the Atlantic Ocean meets the North Sea. The magic of the Orkney Islands is inherent to this brand, reflected in its complexity of flavours and the experience it provides.
Highland Park is owned by Edrington, a global group, founded in Scotland 1861, dedicated to crafting spirit brands of the highest quality, and whose portfolio today includes some of the world's best-loved Scotch whiskies, including The Macallan, The Famous Grouse and other spirits.
The Challenge
Highland Park single malt Scotch whisky is looking for a brand partnership with a global organisation(s) to reinforce their 'A Wild Harmony' positioning and credentials as a super-premium brand.
Entrants will need to consider and recommend ideas for categories which would match well with Highland Park outside the spirits category. Then, provide their recommendations of those brands that share a common purpose and goals with Highland Park.
Entrants will also need to outline examples of how the proposed brands might work together to bring real engagement and value to life which would engage, inspire and excite Highland Park's consumer target audience.
It's important to consider how your recommended brand partnership can:
Help Highland Park create cut-through in an increasingly crowded single malt category
Strengthen their ultra-premium credentials
Appeal across key geographic markets
2023 Results:
First place: "Royal Challengers" - University of Strathclyde. 
Bhavika Rathore
Pranav Pranav
Second place: "JJLL" - Heriot-Watt University. 
Jennifer Easton
Jade Lorimer
Faith Lingle
Lucie Ryan 
Third place: "Nevis Strathclyders" - University of Strathclyde.
Ujjwal Kumar
Monish Sareen
Finalist: "TWG" - University of Glasgow.
Yi-Fan Lai
Yuling Yeh
Yu Lee
Hsin-Huei Huang
Finalist: "SCC - Solutions Consulting Corporation" - University of Glasgow
Amanda Bui
Shashvat Sharma
The Judges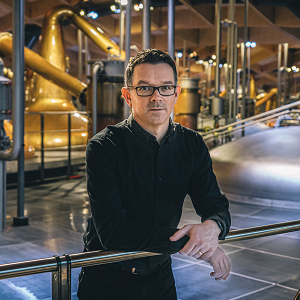 Paul Condron, Brand Director, Highland Park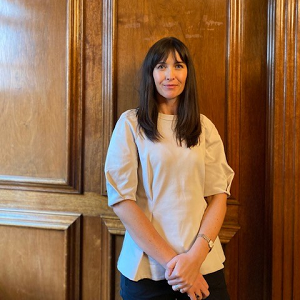 Lindsay Taylor, Global Senior Programme Manager, The Macallan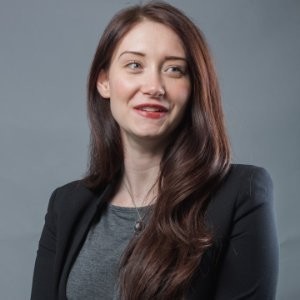 Sarah Ward, Global Brand Manager, Highland Park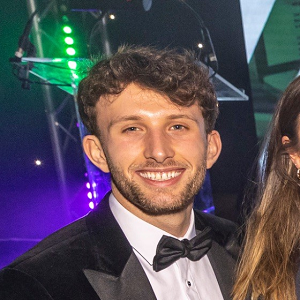 Tom Stacey, Global Assistant Brand Manager, Highland Park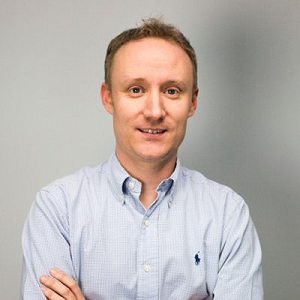 James Delves, Head of PR, Content and Community, CIM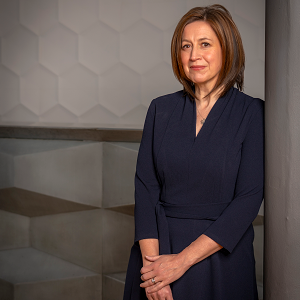 Ellie Murphy, Chair CIM Scotland
The Prizes
A big ask, but also a chance to win big. Aside from bragging rights and cherry on top of your CV, you and your team will be in with the chance to win one of the top prizes…
First prize:
Winner of The Challenge 2023 and awarded CIM's 'Masters of their Marketing Career'
A Day trip to Orkney to include distillery tour and lunch for a team of up to four people. To include flights, lunch and the tour costs, all courtesy of Highland Park
One-year complimentary CIM membership for each team member
Two hours individual mentoring by a senior marketer
Second prize:
A bottle of Highland Park Whisky each for a team of up to four
A Highland Park goodie bag each for a team of up to four
One-year complimentary CIM membership for each team member
Two hours individual mentoring by a senior marketer
Third prize:
A bottle of whisky each for a team of up to four
One-year complimentary CIM membership for each team member
Two hours individual mentoring by a senior marketer
All finalists:
Specially produced digital finalist certificates
Key Dates
30 November 2022: Registration deadline for university and student teams
17 January 2023: Webinar - What is whisky and what is Highland Park?
22 February 2023: Video presentation - Best practice brand partnership case study: The Macallan and Bentley Motors
15 March 2023: Webinar: Top tips for creating a great pitch presentation
12 April 2023: Webinar: Employability: Giving yourself a competitive edge
19 May 2023: PowerPoint presentation and supporting report submission deadline
02 June 2023: Top five finalists teams announced, and feedback sent
21 June 2023: Live face to face finalist pitching day and awards in Glasgow
Contact us
If you have any queries regarding The Challenge 2023, please contact: thechallenge@cim.co.uk