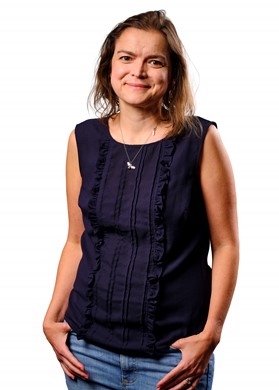 Kellogg's has a long history in Manchester, dating back to the 1930s when the Trafford Park factory opened. It's the largest cereal factory in Europe and the place we invented Crunchy Nut Cornflakes.
Manchester remains their UK home, with over 1,000 employees located across the plant and our head office at Media City.
Charlotte Hilton, on the CIM Northwest board catches up Strategy & Insights Manager, Jennifer Kasher discussing everything from challenges facing marketers, all things AI and sustainability. 
Tell us about your business, its brand and your role
Kellanova, formerly known as Kellogg Company, is a global leader in snacking and cereal, with iconic, world-class brands, like Pringles, Crunchy Nut, Coco Pops and Pop Tarts.
I'm a Strategy & Insights Manager – leading our European cross-category insight and foresight projects. This means I get to unleash my passion for understanding people and bringing the voice of our consumers to life, to inspire and inform our decision making for our brands. But, rather than focusing on one brand or category, I get to work across our portfolio on topics and projects that influence universally!
What career path did you take to get into marketing . How important is marketing to your organisation? Is CIM valued at the top level?
I love marketing and have always found innovation, and creative development, fascinating – marvelling at the ingenious ideas and ability to make it happen!
However, I've often felt like I'm on the other side of the wall working in consumer insights. A lot of what we do is all about fuelling that process and harnessing the potential of those seedling ideas to make sure they land with consumers with impact. However, there's a tension around any research that is seen as testing an idea and could potentially derail a project – and I've had my fair share of these.
Fortunately, at Kellanova, Strategy & Insights is firmly part of the marketing team, and we work in partnership with the brand teams to take strategic decisions and drive growth. Within the wider business there's an abundance of talented teams that are essential to our ongoing success – but from what I can see, marketing is incredibly important and valued.
What are the biggest challenges for marketers, working in/for endurance brands?
I feel a huge sense of responsibility for our brands. We're the stewards to nurture and grow the brand, but we need to do this with respect for their history and identity.
With lots of different teams working on our biggest brands ensuring there's a 'red thread' throughout all our activity is also important – we will show up differently on TikTok to a supermarket shelf, but it needs to feel distinctly Pringles or Coco Pops, or it simply doesn't work.
We also need to look ahead to ensure we're anticipating future consumer needs and wants, understanding where trends are going and what that means for our brand and how we might want (or need!) to evolve.
How does an innovative approach to marketing allowed you to meet the challenge?
Innovation is vital to growing enduring brands.
For us, that can mean new product launches or geo-expansion, but it can equally be innovation in our partnerships and promotions, or new campaign ideas and mechanisms that capture the imagination of our fans.
Can you share a best practice model / tool / technique that you couldn't be without / believe every marketer needs
Get close to your consumers, uncomfortably close if you can! We can easily start to live in a bit of a bubble and assume we know the people that buy our brands but challenge that belief…attend qualitative research, talk to real people, and the people that talk to or interact with people (field sales teams, branch staff, taxi drivers etc). Live a consumers experience of your brand – especially if it involves calling customer service at peak time or interacting with online forms for example when trying to enter a competition.
You might spot new pain points or easy opportunities to do things differently, or you might just get a reality check about people's relationship with your brand or category – but you won't regret it!
What is your go to resource e.g. books/podcasts that you recommend to marketeers?
I'm loving Jo Lepore's, Looking Outside podcast at the moment. Jo leads Foresight and Capabilities Exploration at McDonald's, helping push the strategies of one of the world's best known brands into the future. The podcast features conversations with influential and original thinkers from a wide range of fields (from airline pilots to cultural commentators to Byron Sharp!) offering a fresh perspective on familiar topics.
What is your view on the impact of AI for marketers?
I see AI as having huge potential to enhance our work in marketing, and specifically in insight work as that's my specialism. Automating and speeding up processes that have been really time intensive historically will be a game changer!
However, I think there will always be a need for human creativity and logic – whether that's taking some AI generated concepts or taglines and crafting them into something truly unique and relevant for our brands; or tackling inherent bias and stereotypes within AI models as they currently work.
We need to harness the power of AI whilst ensuring we do it in a sustainable way.
How important is sustainability and what impact does this have on your decision making/role?
I've been surprised at how much Kellanova does in the realms of sustainability, as I hadn't heard much about our efforts in this space prior to joining.
This is one of the things we're trying to change in the marketing function, for example this year we created a campaign to mark 25 years of supporting breakfast clubs in the UK https://leoburnett.co.uk/kelloggs-25-years-of-breakfast/. Over this time we've supported 5000 schools and donated over £5m. Getting the execution and tone of the campaign right was crucial so ensuring it was rooted in insights and that we had research check points through the process was really important (hence my involvement!). But the whole team are really proud of the work and the opportunity to shine a light on the programme as it represents a key pillar of our ESG strategy around the advancement of sustainable and equitable access to food.
We are also thinking 'outside the box' about new ways to ensure our products are accessible to as many people as possible – for example we've recently introduced NaviLens technology to our packs to help visually impaired customers locate and navigate the range.
What advice do you have for people considering a career in marketing?
Embrace a 'squiggly' career and follow your passions.
There are so many routes into marketing and broad exposure to insights, digital, media, creative development, design can really set you up for success! So don't limit yourself to those core marketing and brand management roles when looking for that first step into the profession. I guess I maybe had to say that, coming from an insights team myself but staying curious and open to different routes can only be a good thing. 😊
It sounds obvious, but finding a role, sector and/or brand that you are passionate about is so important! You don't have to start there, but if you know what your ultimate goal or destination role is, it can keep you motivated and happy. I feel so lucky walking into the Kellanova media city office, past giant murals of our mascots (like Tony the Tiger and Mr P!) - it sets such a perfect tone for a positive day!
What is your favourite campaign/marketing output for a NW brand and why?
I really rate the Warburtons 'mad about the bread' campaign with Samuel L Jackson and their "I ♥ BLTN" mugs! It's a wonderfully light-hearted response to challenger products that bear an uncanny resemblance to Toastie, but clearly based in product and brand truths. I especially love the reference to their testing of the butterability and bouncebackability of the bread, having been involved in lots of consumer research on food now I can very much picture these as key differentiators to get right and the terminology is spot on for the ad.
Hats off to them! https://www.warburtons.co.uk/our-campaigns/mad-about-the-bread/