The North East spotlight is on...Izy Herrera, Marketing Manager at NBS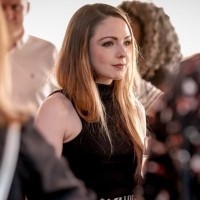 What services does your organisation offer and what is your role?
NBS is a data and specification platform for everyone involved in the design, supply, and construction of the built environment. In my role as marketing manager, I manage the marketing activity to product manufacturers, helping them get in front of specifiers, so they can be added to project specifications.
How did your role change throughout the pandemic?
We have always been very digitally focused but we really ramped this up during the pandemic. By way of example, monthly webinars that we held increased to weekly, and proved a crucial platform for us to engage with suppliers and continue to market our products.
Like everyone else, marketing materials and articles had more of a digital focus and all events went online.
How has marketing evolved since you started your career?
The shift to digital is apparent, particularly in the B2B sector. I saw a real change moving away from printed materials to PDF downloads and more engaging tools such as webinars have really transformed the way in which we all operate.
How has being a member of CIM benefitted your career?
When I first graduated, I started a marketing graduate scheme at an insurance company and completed my Postgraduate Diploma in Professional Marketing which helped my confidence early on as, I had proof of my ability. CIM has also provided me with a way of having a support network and I am looking forward to attending more in-person events.
How has business changed for you?
Prior to the pandemic we all worked in our office in Newcastle, we have now moved to a hybrid model where we work the majority of the time remotely. We have the option to work from the office and use it more for specific meetings and social occasions. This was a massive change for the business and they took on board employee feedback that we liked the hybrid approach and we are enjoying the flexibility and trust from the organisation.
NBS was so supportive during the pandemic and has assisted our initial transition to home-working. They supported us again when we began transitioning to a more hybrid approach. It is a very encouraging organisation to work within.
How do you think marketing will evolve in the future?
The use of digital channels will keep growing and marketing is always evolving. However, I still believe there is a need and willingness to actually see people. Marketing is a people industry.