Spotlight On...Aaron Hunter, SEO Assistant, JD Sports Fashion Plc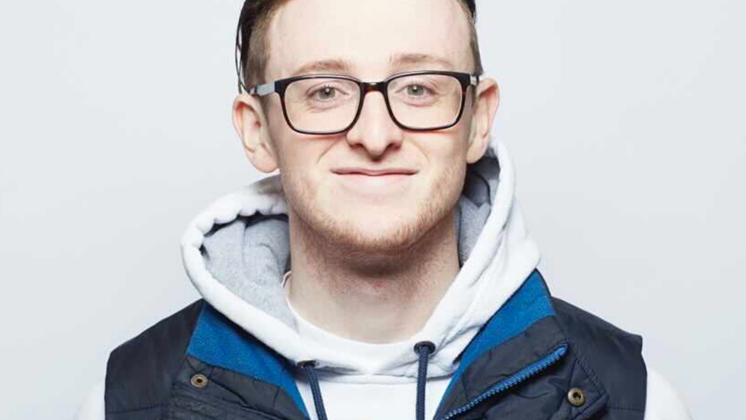 It has been expressed by many businesses in the North West that specialised digital marketing skills are still in big demand, especially in the niche disciplines such as SEO . One sector that has been booming in the region is the fashion Industry, in particular athletic leisure wear. Sali Midjek-Conway, our Vice Chair of Education for the CIM's North West Board caught up with Aaron Hunter, a recent CIM apprenticeship graduate, and SEO Assistant at JD Sports Fashion Plc, discussing the appeal of getting into digital marketing, the benefits of an app, the benefits of an apprenticeship and the essential skills used in his current role today.
What is your role and how long have you been in post?
"My role is an SEO Assistant for the JD Group, focusing on JD UK. I completed my apprenticeship at the end of August this year having started 2 years ago. My role is mainly around tracking progress, reporting and analytics working mainly on JD Sports as well as other brands in the group such as Scotts and Choice.
I love numbers and the analytics side of SEO and being able to track your progress and see how well something is doing.  It is kind of nice to see what you're doing is having an impact in real time. With my role I particularly like to do the press release campaigns for JD. It's more of an instant gratification for your work, seeing it on sites like the Manchester Evening New and others like that. It's quick to see how impactful your work is"
Describe your organisation and its core products/services and markets? 
"The JD Group is a fashion retailer specialising in apparel and footwear, providing customers with all the top brands in one place. JD has also expanded into the fitness industry with the introduction of JD Gyms as well as offering outdoor clothing too. As a sports fashion retailer it makes sense to offer these additional products and services."
What do you think your brand stands for in the minds of your customers?
"I think it is seen as the place to go for all the latest fashion from the top brands or the best fitness and sports clothing and accessories."
 What inspired you to get into marketing?
"I wasn't sure which area to go into initially. I was in accountancy before and then ended up detesting that! So when the opportunity came up in SEO, I liked the idea of marketing and I've really enjoyed it so far! I am quite ambitious and am looking forward to progressing on to MMU to complete my Digital Marketing degree with the support of JD Sports. I have been inspired by my Aunt who is a Digital Marketing Director and hearing her talk about the campaigns she works on and the types of things she does in her job. It just sounds really interesting and seems to match my ambition for an interesting career with good benefits. Ideally my next steps from this role would be to go into an Executive role and then a more digital marketing role before heading towards a bigger marketing role if possible - aiming to the top in the C-suite!"
What would be your advice to early stage career professionals looking to get into marketing in your sector.
"My advice would be to keep up to date and grab all the information thrown at you. Just thinking of the last 2 years, things have already changed so much. So listening to Podcasts and reading blogs etc are great sources. I have also used my time to think about my career and what I want to achieve. I am keen to combine the creative side of marketing with the technical skills I have gained. So spending time on deciding what is important to you enables you to pull in/learn about new and different skills to get you where you want to be. I am also quite proactive at work – researching and reading up on things and where possible discussing with my manager and providing solutions to issues we're dealing with."
What could Universities and Accreditation bodies like the Chartered Institute of Marketing do to help produce the marketing talent for your business in the future?
"For me, understanding the different channels of marketing early on would have been helpful. There are so many! Also learning about marketing at a younger age especially if studying business. It's not always as clear as to the range of careers in marketing.  For me the seed was sown at school when my Business teacher suggested a career in marketing would be good for me. At the time though, I didn't really know what that looked like. Also SEO and PPC etc is such as huge area of marketing, it would be good to see more representation of this from the CIM and universities."
What has been the biggest challenge you have faced this year? 
"Other than the pandemic itself, I would say the end point assessment for my apprenticeship. Especially mentally speaking and managing my time with deadlines as well as doing my day job. There were projects and interviews as part of it as well as the written work so it was full on! But my apprenticeship coach was great and did mock interviews and coaching with me. And I got a distinction in the end so it was all worth the pain!"
Which technical skills are most important in your role?
"Being adept at using Excel. It is used constantly to pull data from other files and develop formulas to help our internal linking structures etc. For example if promoting a Nike Hoodie, linking it to other products for people to view such as tracksuits and trainers etc. So definitely having an advanced level knowledge and skill of using Excel is invaluable."
What importance is placed on marketing and particularly CIM in your workplace?
"Marketing is huge in JD. From sending daily reports to the different departments such as our CRM team to update them on what other teams and campaigns are doing etc. In my team there are 14 members of the SEO department and this is across countries where we have team members in France, Germany and Spain to name a few. The CRM team has approximately 50 people in it so there is a lot of attention paid to marketing overall."
Can you recommend any podcasts/books, share any tips? 
"I use Moz a lot and listen to their podcast. I have also been listening to some of the CIM podcasts recently as part of my learning. My team have a Group chat where we share tips, blogs and podcasts so I would definitely recommend something like this if you can. It is a great source of information - especially when dealing with problems!"
Would you be interested in being on panel events? What topics interest you/do you specialise in? 
"Yes sure. At the moment, anything on SEO I'd be happy to contribute to. Hopefully in the future my marketing knowledge and experience will be broader so I will have the confidence to discuss more topics!"
 This interview was conducted by Sali Midjek-Conway, our Vice Chair of Education for the CIM's North West Board. For more insights on our marketing apprenticeship programmes, click here.