Balancing a focus on culture and strategy to continue the North East's exporting legacy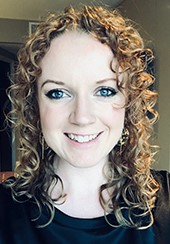 I attended an event recently called 'Pathway to Marketing Director' where some of the region's eminent leaders shared their stories about their career journeys. One speaker, who had a particularly colourful history en route to marketing directorship (it started with a hair-metal band…) made two points that the whole panel agreed with. Read, even if you don't want to, and never say no to networking, you never know who you will meet or what you will learn. It was useful advice that I want to share, and it was at recent export event that I found the inspiration for this article. You never do know what you're going to learn!
For example, did you know, the North East is the UK's top exporting region to the United States, but we have the fewest number of companies engaged in export? In 2018 alone, the North East exported £1.1 billion worth of goods and service to our friends over the pond.
In researching further, three additional companies from the North East were listed amongst the UK's top 100 fastest growing exporters in 2019. The companies work across both product and service, digital and traditional industries demonstrating that all can take on today's export challenges.
The North East's rich history and skill was summed up by Chair of the North East Local Enterprise Partnership, Andrew Hodgson at another recent event. He proposed that we're excellent exporters because we're relatively disconnected geographically, infrastructurally and culturally from the rest of the country. We don't rely on people to come to us and we have had to make a real effort to fine tune our skills to become excellent exporters.
Looking more broadly, according to 'The McKinsey Podcast – Globalization's next chapter', the purpose of export is increasingly strategic, and found in pursuit of innovation, creativity and R&D. This marks a noticeable shift from financially driven export where buying from markets with a weaker economy and lower wages before selling to more affluent nations was the norm. Whilst greater awareness, social conscience and considerations such as environmental impact have contributed towards the downwards turn in exported goods, the sharing of skills, expertise and experience is on the rise both by customer demand and through offset and Transfer of Information agendas. This shift is leading towards greater regionalisation rather than globalisation, with export more frequently shared between common nations (within Europe and within Asia for example). Expertise infers a level of detailed-knowledge and insight that cannot always be easily applied to all markets. Happily, the North East has a growing knowledge based economy according to Jenny Hartley, Director at Invest Newcastle and so as a region, we're well placed to take advantage of this shift.
So, how do marketers in the North East continue the region's exporting legacy in a changing global marketplace?
It is often considered that marketing is a fine balance of art and science, and I think this balance will become even more important. Art in the form of deeper, more qualitative understanding of international markets, and science in the form of understanding of collaborative business models and becoming more commercially strategic.
Skill, expertise, experience, innovation and creativity are intrinsically linked with people and ideas and we must respond in kind. Real, in-depth cultural understanding will help us to shape our quality-led, rather than cost-led offering to international markets.
Localisation and sustainability will inform a need to work more collaboratively and we must understand how to share our intellectual property smartly, as a commodity without compromising our own futures and we must understand how we can use it to support the growth of our own companies. Organisations like TESLA have famously open-sourced their patents in the hope of growing the market and establishing themselves as market-leaders. In turn, sharing usually informs a focus on R&D to stay a step ahead, with marketing acting to 'shine the headlights' on where this should be focused, informed by our in-depth, people focused and culturally relevant research.
Nicola Irving, GT3 Architects