Richard Bracewell, Marketing Director of one of the most enduring Brands in the North West highlights the importance of innovation 
Can you tell us a bit about this global business with its heartbeat still very much in the Lake District?
James Cropper has a rich heritage at Burneside near Kendal, on the edge of the Lake District. The business was founded in 1845, so this year we are celebrating our 175th anniversary. Our current chairman, Mark Cropper, is the sixth generation of the Cropper family to lead the company.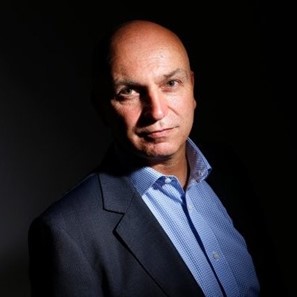 Today we have 3 business divisions all based in Burneside – Paper, Colourform and Technical Fibre Products. Whilst the business has expanded and diversified with customers all over the world, we are still at heart a Cumbrian company with over 500 employees working at the Burneside Mill. The beautiful Lake District location most certainly provides inspiration and reminds us about the importance of the environment and the people and communities we serve.
How has Innovation helped the business thrive?
As Marketers we should be in the front line of change; our organisations need us to anticipate and respond to changes in demand and to develop our value propositions accordingly.
As a business, innovation has always been at our core. In the 19th century, James Cropper was one of the first paper mills to make coloured papers from synthetic dyes and today we are still renowned for making bespoke coloured paper, supplying many of the world's leading luxury brands, art galleries, designers and publishing houses.
Over the past five years, we have invested over £13 million in research and development activities, with over 15% of our employees directly involved in these programmes. Last year over £28 million sales came from products that have been developed and introduced in the previous five years.
A key focus for our innovation in paper is in recovered fibre. For example we have developed CupCycling™, the world's first process for upcycling used paper coffee cups and turning them into beautiful paper and packaging. The polyethylene coating on coffee cups means they need a specialist facility and our plant has capacity to recycle 500 million cups per year.
Our Technical Fibres Products (TFP) business, created in 1986, develops highly advanced non-woven materials for a variety of challenging applications including in the aerospace, automotive, construction and fuel cell industries. The business is a great example of innovation, taking the knowledge and skills honed over generations in the manufacture of paper and transferring them to create not only different products, but also to access completely different markets.
Another innovation that we are particularly proud of is our COLOURFORM™ thermoformed, moulded fibre packaging. Combining our expertise in cellulose fibres and colour, we offer brands and designers, plastic-free and 100% recyclable packaging solutions, in particular within the cosmetics and drinks sectors.
What have been the challenges in getting new initiatives off the ground and how did you overcome them?
Firstly, I should say that within the Paper business, we are constantly launching new products. Because we make bespoke paper products, we launch new colours, new grammages and new applications all the time. Introducing new products is what we do. It's in our DNA. Our challenge is not just the technical innovation but how we operationalise it, for example, the supply chain around recovered fibre. We work with Costa, McDonalds, specific social enterprises and waste management companies to ensure that used cups are being collected and delivered to our plant effectively. One of our real strengths is Partnerships. We can't just sit tight and wait for the supply chain to form for an innovation like CupCycling. We have to get involved and make it happen.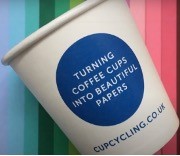 How have you marketed your innovations to build awareness and create demand?
PR plays a major role. We work with publications in our target industry sectors, the design media and publications that focus on luxury brands. Consumer coverage and national coverage can also play a major role. For example we have had all of the major UK broadcast news media at the Mill, finding out more about how we upcycle coffee cups. Recently our Colourform packaging for Ruinart Champagne was covered in the Financial Times and in the leading design magazine, Wallpaper. We'll also be doing our first webinars shortly and focusing on issues like upcycling.
Face to face trade events have been an important element of our comms strategy but that has changed during Covid-19. Now driving people to our website is more important than ever along with engagement through social media, particularly Linkedin.
Of course, we also put a lot of emphasis on creative paper communication materials. People want to see and touch the product, so sampling is a major part of our marketing activity.
What impact has Covid-19 had on your organisation and how have you responded?
Like all businesses we've prioritised keeping our staff and local community safe and following Government Guidelines. Throughout the pandemic all of our office and production centres globally have stayed open with significant operational changes in place to ensure a safe working environment. In roles where it is possible, people have worked from home.
Demand has of course been impacted, although the diversity of our business has helped to mitigate this. For example we have seen growth in the renewables sectors for TFP.
Innovation remains key. In the Paper business we have launched PaperGard, an antiviral technology within the paper itself, which reduces the viability of the Covid 19 virus (SARS CoV-2) on paper surfaces, in turn reducing the risk of transfer of the virus through handling. This is particularly relevant for packaging but also for papers that we make for files and folders that are used in the medical sector.

Whilst we've paused some of our investments to preserve cash, investment in R&D has been maintained. Investing in research, innovation, and development is a key part of the Group's growth strategy and is an effective way to accelerate our manufacturing capabilities.
How important is your corporate Brand and employer Brand to your business?
We employ 600 people mostly at Burneside, Kendal. Having a strong brand is incredibly important. We want to be the employer of choice in the area. We also want to be a good neighbour. We're known simply as "Croppers" by local residents in the Lake District and our small fleet of vehicles is an important visual reminder of our business and its place in the community. We're also a PLC so a strong trusted brand also plays an important role with our shareholders and investors. At a customer level, we're dealing with some of the biggest businesses and brands in the world, so our corporate brand is extremely important conveying trust, reputation and technical innovation.
How has your brand strategy evolved?
I think there are three themes: the importance of our corporate brand, telling our brand story with the context of our customer's brand story and introducing sub-brands for specific value propositions.
The parent James Cropper brand has arguably become more important to us. The brand stands for quality, expertise in colour, specialism in sustainable fibres and innovation amongst others and adds a trusted endorsement to our selected product brands e.g. CupCycling™ by James Cropper. Our corporate brand is also important for investors, our local communities and in attracting the best talent to the business.
Within the Paper business, our marketing proposition is "Telling Your Story with Paper". We need to ensure that our brand story helps our customers to tell their stories. For example, Hallmark produce a range of greeting cards using our paper made from used coffee cups. CupCycling from James Cropper is an essential part of their story. Our customers trust the ingredients that go into our products and their provenance is important for many brand owners. So, we need to recognise this "inside out" approach and adapt our communications accordingly, including being flexible with how we portray our brand alongside our customer's brand and visual identity. Increasingly in the Paper business our brand approach is about collaboration.
In terms of product brands, we're selective about the ones we invest in.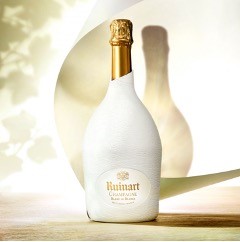 COLOURFORM™ is the 3rd leg of our business and we created a brand specifically for it. We've recognised that COLOURFORM™ is a different product, answering different needs and our approach is much more marketing led. A great example is the 2nd skin packaging we've developed with Ruinart Champagne.
For graduates and early career stage professions looking to get into Marketing in a sector like yours, what would your advice be?
When I ask interviewees, "What is marketing?" the response is often just focussed on the comms aspect and particularly digital comms. Digital marketing skills are of course highly valued by employers as spend moves to digital channels. However, I still think the core marketing skills such as the ability to audit markets, prepare SWOTs and understanding what makes a great value proposition must continue to be taught to undergraduates so they understand the fundamentals of marketing.

What could the Chartered Institute of Marketing do to support you as an experienced marketer?
Providing access to the latest thinking from marketing experts and practitioners and continuing to provide robust methodologies that I can use in my business.
The CIM has direct exposure to students and early stage marketeers in all industries. Focussing editorial and case study examples on manufacturing sectors such as ours, and highlighting how marketing, brand and innovation make an impact would help us to recruit the best marketing talent into Manufacturing.
​Richard Bracewell was interviewed by John-Paul Simpson, Chair of the CIM NW Board.