Apprenticeship Starts Are Down Across England, But North West bucks the trend in Digital Marketing.
Apprenticeship Starts Are Down Across England, But North West Bucks The Trend In Digital Marketing.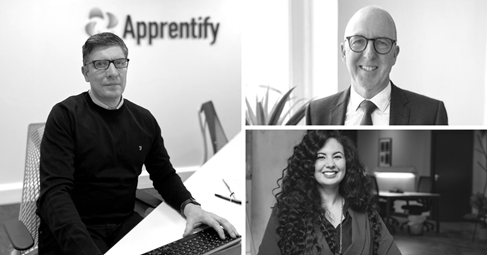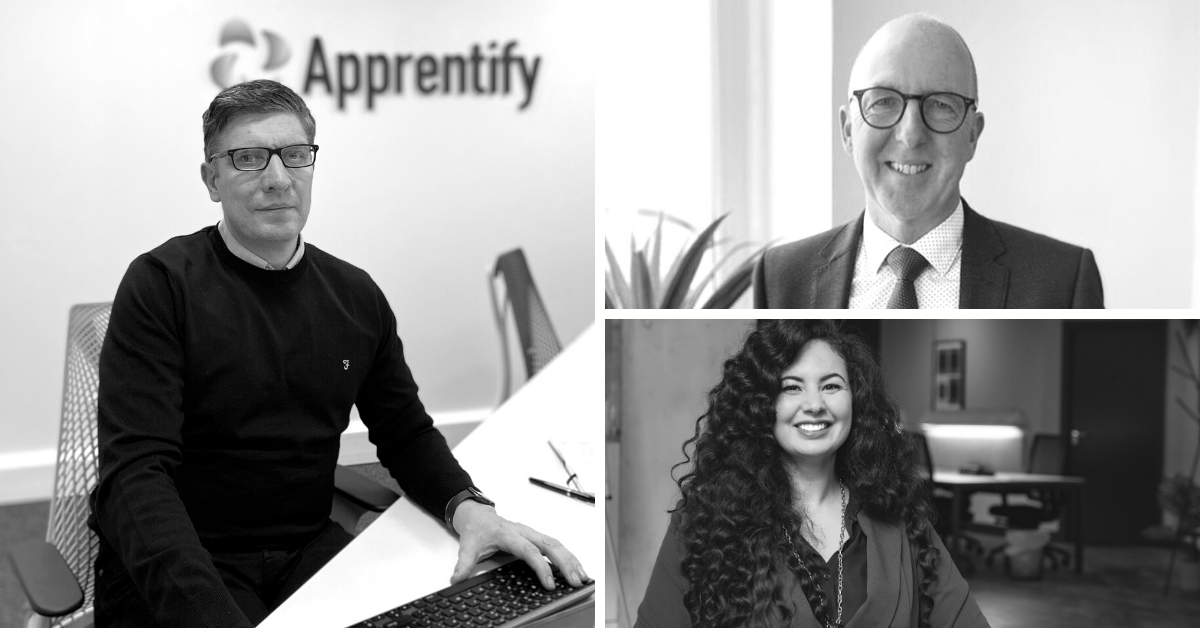 This week marks National Apprenticeship week and whilst according to the latest data report from the Department of Education, the number of apprenticeship and trainee starts, in England, has fallen a further 27% to just 91,100, continuing the downward trend the last few years - despite companies like Amazon and BAE Systems publishing a large number of apprenticeship schemes offered this year - 
Could it be that apprenticeship starts are decreasing in some industries, but there is a hopeful increase on the horizon for others?
At the Chartered Institute of Marketing, we've noted a shift in interest toward Digital Marketing Apprenticeships in the North-West. In the spirit of National Apprenticeships Week this week, we wanted to take a closer look. Rasha El-Shirbini, CIM Board member for the North West, speaks to CIM Fellow Paul Drew, Managing Director at Apprentify in Manchester to explore this change in direction: 
What trends are you seeing at Apprentify for your Apprenticeship Programmes?
"At Apprentify Marketing Apprenticeships have grown exponentially, we're now four times as busy than at start of the covid-19 pandemic! Businesses have seen the power of marketing and especially with digital marketing.  As more businesses shift online, or focus solely online, never before has the power of attention and engagement been more important to employers. For example, one of our high street fashion retail clients has recruited eight apprentices into their business covering social media, product marketing and online content production."
How do you think this compares with the latest figures from The Department of Education?
"The common trend is that businesses focusing on the digital economy are recognising that marketers are key to success in terms of growth and impact.  So, whilst apprenticeships may have dropped for traditional vocations and sectors, Marketing Apprenticeships are certainly bucking the trend. They have always been popular for students, but since the start of 2020 we have seen a 32% increase in applications. And it isn't just our clients, at Apprentify we are seeing this impact in our own business too - increasing from seven employees in August 2020 to 25 in March 2021. We predict that demand will continue to grow through the year and are confident that this will be the best year ever for our Marketing Apprenticeships."
Why are Digital Marketing apprenticeships so important? 
"Building a culture of development and growth throughout a business by providing employees new knowledge and skills is always a positive thing. Digital Marketing Apprenticeships are important on many levels; they can not only provide marketing talent that can be developed on the job but as apprentices are self-developers, they can become the driving force of business growth. Additionally, by allowing more opportunities and access to Apprenticeships, one could argue that you are also opening doors to new ideas from a diverse workforce in terms of backgrounds, compared to just relying on a traditional graduation route. They can also be a cost-effective talent injection, with the new employer incentives, for example, employers can receive up to £3,000 back in year one making at £10,000 salary effectively £7,000."
What advice would you give businesses that are thinking about taking on an Apprentice?  
"My advice to any employer would be to take time out and look at why you want an apprentice. It has to be for the right reasons. The employer has to invest their own time and give the apprentice space to grow, which can be a big commitment.  I would also recommend that employers look for a provider who goes that extra mile and deliver the right content for the programme. The coaches are the most important element so make sure you find out what background they have and do your research check their Linkedin Page and social media and ask around"
What would you say to students planning to enrol in a CIM Digital Marketing Apprenticeship Scheme? 
"If you are thinking about becoming an apprentice, make sure you look at how the study centre recruits and handles your application process.  At Apprentify, for example, we run weekly marketing assessment centres, to make sure that we find the right candidates for the right role. We don't just send CV's out on mass.  We make sure we get to know you, and what you want, along with what makes you tick.  How else can an apprenticeship provider find the role right for you? Also, marketing may not be right for you, which is ok as well. But it is better to know this before you commit to 13 to 15 months of training.  So, I would advise that you make sure your reasons at the start are right. Don't fool yourself, as you need to be happy in your career, it's not just about taking home money at the end of the month."
Interested in finding out more about our CIM Apprenticeships? 
John Paul Simpson Chair of the CIM North West Board sums up this North West opportunity with " We are very excited and hopeful about these findings, the demand for digital skill sets will only increase over the coming years as companies are forced to embrace digitalisation. We would urge companies across the North West to get in touch with study centres like Apprentify in the future if they want to find out how an apprenticeship could benefit their business in the long term, as well as to gain an understanding about the process as a whole and integrating it seamlessly into current marketing practices"
If you want to find out more, download a copy of our Marketing Apprenticeships Guide here or find a training provider here