Amy Shaw, stresses the importance of audience engagement, the strength of community and encouraging self-belief among young marketeers.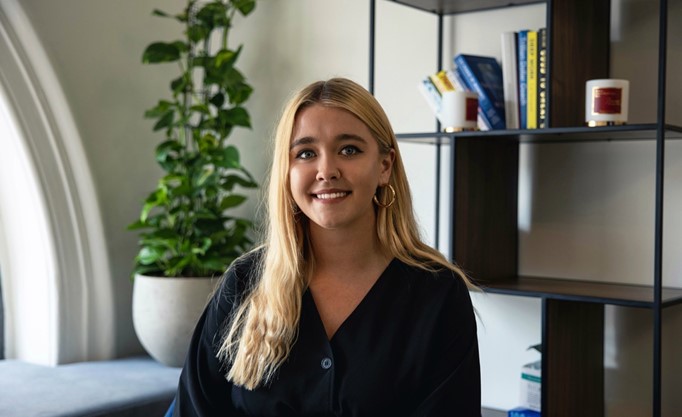 Amy Shaw, Marketing Manager at OPEN Media shares her passion for producing value driven content, engaging team members and explains how the 'out of home' model had to work hand in hand with social media to continue to engage communities during lockdown.  
Could you describe OPEN Media and its core products/services?
OPEN Media is an independent out of home media owner based in Liverpool. OPEN's portfolio of premium out of home advertising sites consists of both large format and D48 digital and static banners. We currently operate sites in Liverpool, Manchester, London, Sheffield and Plymouth, with plans to expand further in 2021.
OPEN Media believes out of home advertising is more than just putting a brand on a screen. We are proud to provide tailored service to all of our clients, including audience insights and professional campaign photography. It is important to us that brands get the most out of their experience with us, whether that be through bespoke packages or event day impacts.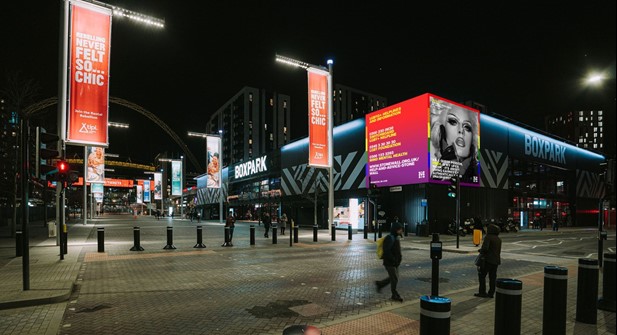 What does your brand stand for in the minds of your customers?
Over the past 5 years of operating, OPEN Media has evolved and taken on many new challenges. Marketing a small independent in such a vast industry meant having to think outside of the box and focus on areas other than just product/service to get OPEN Media to the forefront of people's minds. We are confident that our clients and audience see us as more than an out of home media owner - we are a company that cares deeply about its team, and the corporate social responsibility we have to the communities in which we work.
Has the pandemic changed your attitude towards brand? 
Yes! From a consumers perspective, it has been fascinating to observe how brands have changed their strategies to survive this pandemic. There has definitely been more of a sense of community within the out of home industry from a marketing point of view, with media owners, agencies and specialists engaging with each other more than ever digitally in order to raise engagement and celebrate out of home.
What has been the biggest challenge Open Media has faced this year?
It appears COVID-19 has split businesses into two halves - those thriving under the circumstances, and those negatively affected. Being an out of home company during a year where the vast majority have been forced inside of their homes has been a huge challenge.
During the first lockdown when the whole of the UK was indoors, we had to look at our marketing strategy and re-evaluate how to keep OPEN fresh and at the forefront of peoples minds. Considering we are a company who's predominant service relies on people being out and about, the resilience and growth demonstrated by OPEN Media has been impressive, with new sites being acquired and a new team member being employed in 2020.
How has an innovative approach to marketing allowed you to meet the challenge? 
As a Marketing Manager I felt the pressure to keep the name OPEN Media in everyone's minds, especially being from an independent media owner in an industry saturated with huge corporations. We combatted this by focusing on our team, who I believe to be one of our biggest strengths. We did a series of team insights on social media, such as working from home tips and what has been keeping everyone going in lockdown. This simple content proved as light relief for those scrolling our channels and our engagement continued to grow.
We also planned and executed a digital Pride Month campaign across our out of home sites and social media platforms, with the objective of celebrating the LGBTQ+ community at a time when they would usually be out enjoying Pride. This campaign proved successful at a time when much of our audience was craving some positivity, and was a brilliant way to keep fresh content on our screens whilst uplifting and supporting a whole community.
When working to nurture innovation and creativity with students and people new to marketing, how do you feel about internships or graduate placement schemes? Do you offer work experience at Open Media?
I took part in the fifth cohort of local social enterprise Agent Academy, a program designed to help bridge the gap between education and the work environment for young people trying to begin careers in the creative and digital industry. My experience during this was incredibly positive, and I honestly credit a lot of my confidence and attitude towards building relationships to Agent Academy. This was the first time in my career that I had really been pushed out of my comfort zone, and forced to network with a whole range of business leaders, which ultimately resulted in my job offer from OPEN Media.
At OPEN Media we have worked with numerous young people on work experience opportunities, focusing on areas such as social media, content creation and sales. It has been a delight to be able to provide students with hands-on placements to help further their education and inform their future career decisions.
What advice would you give graduates and early-stage career professionals looking to get into marketing in your sector? 
My biggest piece of advice is probably a cliché, but I can't stress enough how important it is to network and make yourself known within industry circles. Being friendly, confident and open to learn is more valuable than experience or expertise in my opinion. In person networking is brilliant, but I also recommending using LinkedIn to your advantage where appropriate - this platform has been of great use to me over the years and is an easy way to start building your own personal brand.
I also find the 'fake it 'til you make it' approach to be very useful! Believing in your own abilities and being your own cheerleader goes a long way.
Amy Shaw was interviewed by Aaron Hayes, Communication Vice Chairs of the CIM NW Board.