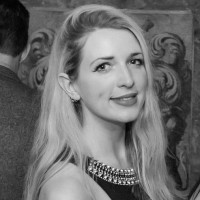 Specialising in global manpower, we were initially faced with a huge wave of immediate challenges when the pandemic hit. A worldwide ban on travel, meant it was impossible to mobilise workers, clients were freezing activity and recruitment slowed down, almost overnight.
Reflecting on the role of marketing during this period, the function has, ultimately, been an integral component of our strategy in the last 12 months. It has enabled the delivery of strategic communication to clients on a global basis, supported our sales team with new business development and created a consistent and strong message delivery in highly challenging circumstances.
As a business, we've demonstrated resilience and a willingness to pivot our service model and align marketing to the changing client buying habits formed during the pandemic – listening to what our clients need from us rather than continue as normal.
We quickly realised candidate and client engagement through 'front of mind' marketing activities would stand us in good stead, our account teams continued to service clients through advice and guidance, rather than project-based delivery.
This tactic has meant our teams remained in close contact with our client portfolio during 2020. Marketing, continually engaged with clients and our talent network, through content delivery, brand awareness and marketing campaigns that focussed on support messaging.
We noticed a slowdown in European project uptake, but our US projects continued to move forward, so we re-directed business focus on US onshore wind projects, ramping up activity to support client acquisition and enabling Samuel Knight International to deliver on stateside projects.
With a business and marketing strategy supporting our US division and with an established business presence and client portfolio, we were unequivocal in our approach that America would play a big part in growing, sustaining and developing the Samuel Knight International brand.
The marketing strategy was heavily re-adjusted to mirror business strategy and, of course, a US market that operates at an entirely different level from the UK and European markets. 
From branding, client engagement, campaign work to our positioning – we've worked tirelessly to create a marketing strategy that works for our US audiences.
The US business model grew at lightning speed, gaining traction at a rate we never imagined, and we can now report that, as an early business venture, we've turned over £10 million in US sales alone, not including our European sales, that's in under a year and during a pandemic.
Working with our renewable energy clients is exciting, we're at the cusp of transformational change that will positively impact the world and to be part of that is highly rewarding.
Renewables is big business.
Across the world, we are seeing a huge shift in attitudes towards sustainability and social responsibility to save our planet, by reducing carbon emissions that contribute to global warming.
Over 155 countries have signed the Paris Climate Agreement, an ambitious global action plan to fight climate change by committing to net zero carbon policies.
For this to be achieved, renewable energy will be at the forefront of change. With established clean energy sources such as wind and solar set to be the workhorse of clean energy generation, new and innovative green sources will also form part of the mix. Hydro and biomass, for example, will enter the energy grid.
We are gearing up for a green build-back in the UK and regionally and we are seeing major developments announced that will not only transform the regional economy but put the region back on the map for its industrial might.
The Dogger Bank Offshore Wind Farm is set to be the world's largest offshore wind farm and more recently, it was announced that GE's Renewable Energy Turbine Blade plant in Teesside will see 2,000 jobs created.
Major developments such as Dogger Bank are key to reaching the UK's net-zero emissions by 2050, but also bring momentum and positivity to the North East.
From a marketing sense, this is a very exciting time. The renewable energy infrastructure will form the backbone of the UK's power grid and we're seeing businesses in every sector adapt to greener thinking, with a sense of duty, to become more sustainable in their activities and with the UK Government announcing billions in investment to fund the 'Green Industrial Revolution'. This brings much optimism - building back after the pandemic and providing opportunities across career professions - marketing included.