CIM Wales Digital Masterclass 2019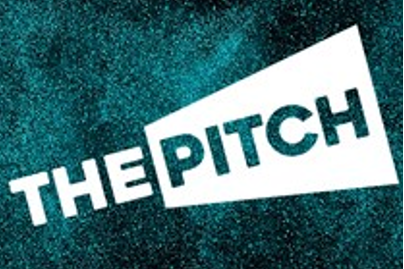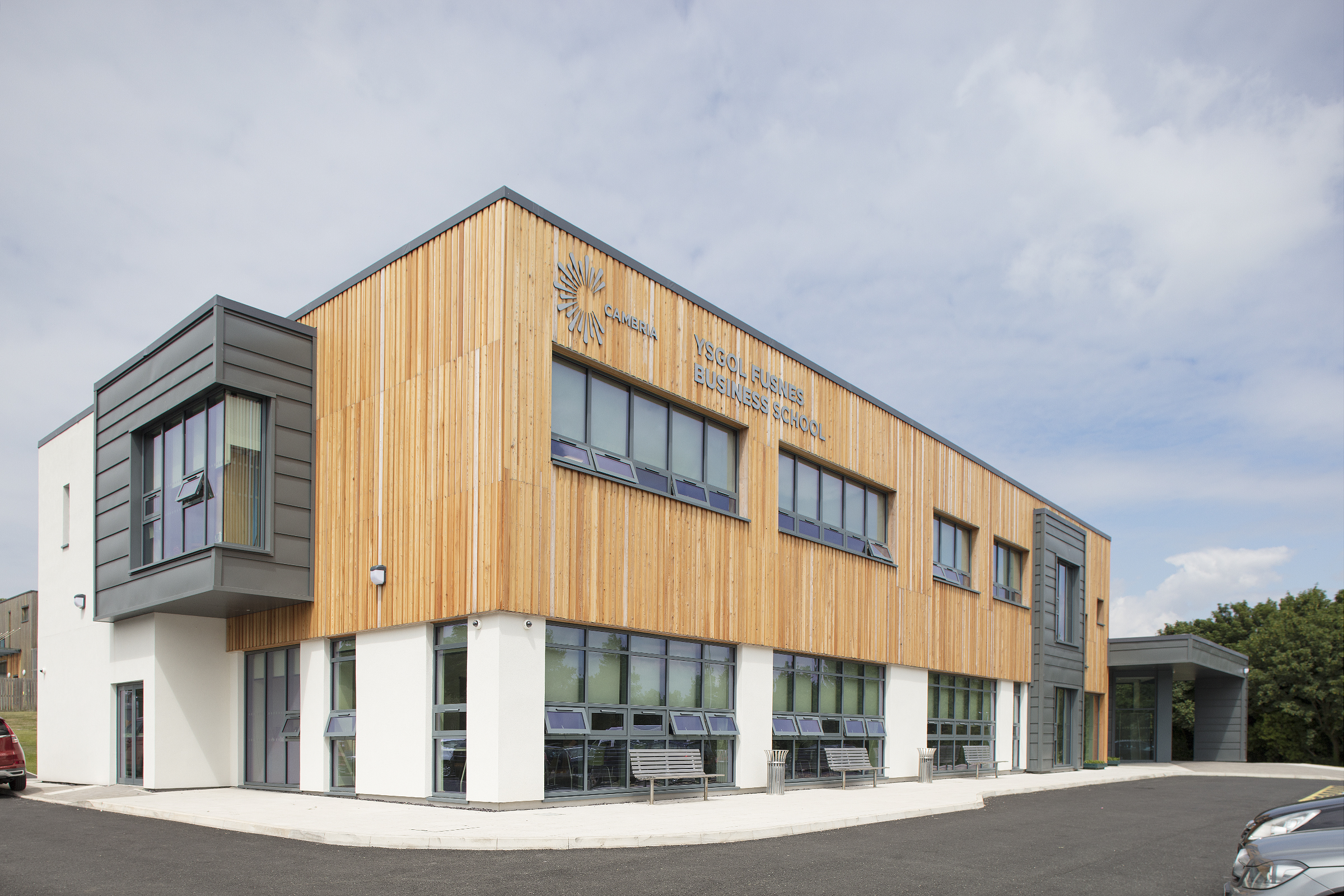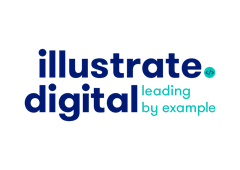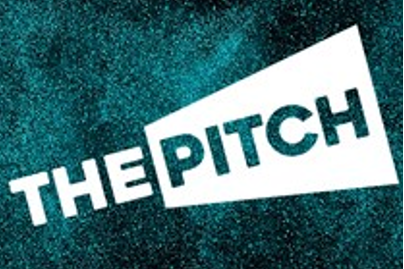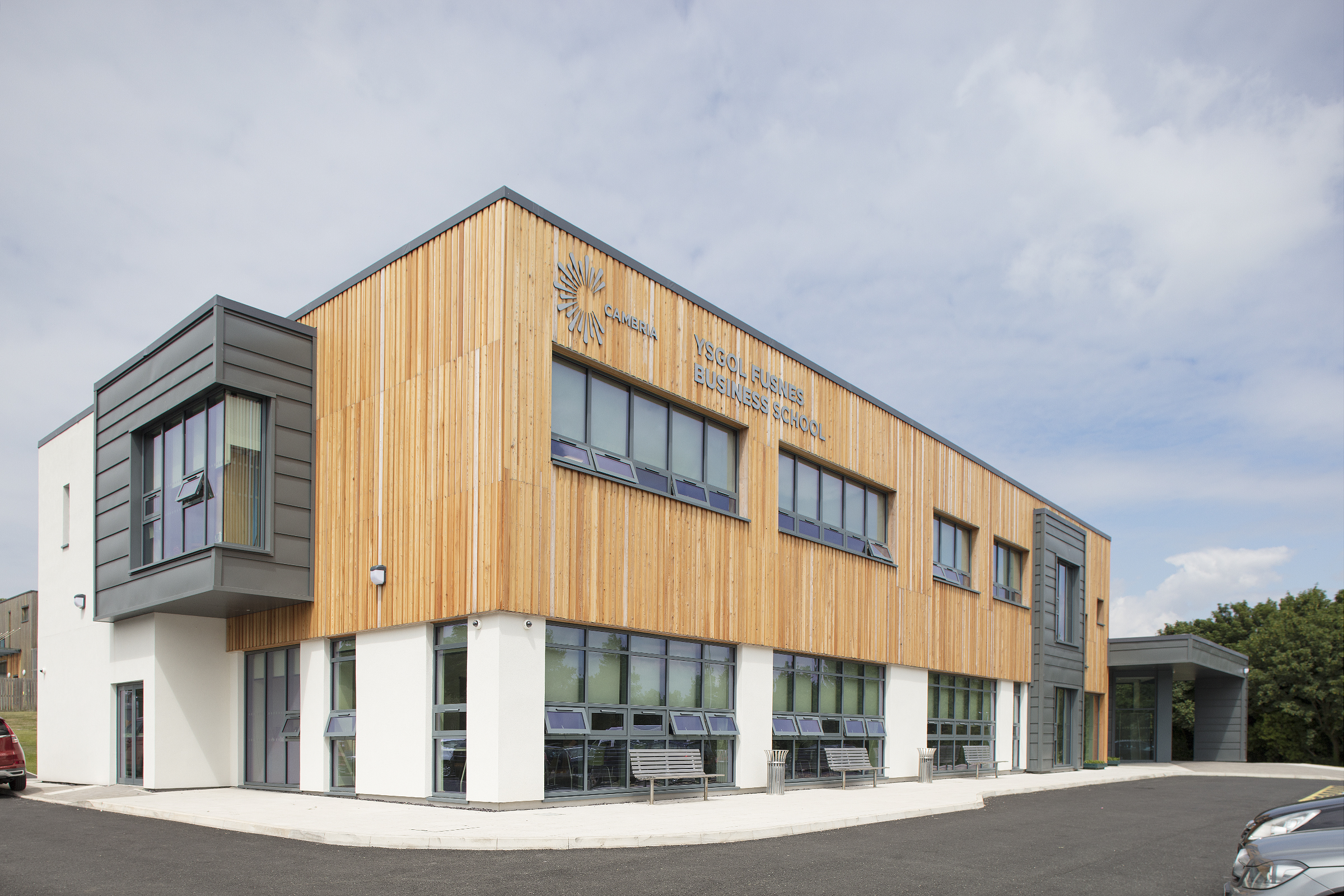 The final Masterclass for 2019 from CIM Wales took place in a beautifully festive Sophia Gardens and focused on all things digital. Featuring speakers from Google, prominent Welsh brands, specialist agencies and consultancies, the attendees were treated to seven insightful talks. In an insight-packed day, topics included strategy, social, content, email, web design, analytics and the future of digital.
The sheer amount of first-class advice and insights that were shared is impossible to sum up in one blog post, so we've given you the three t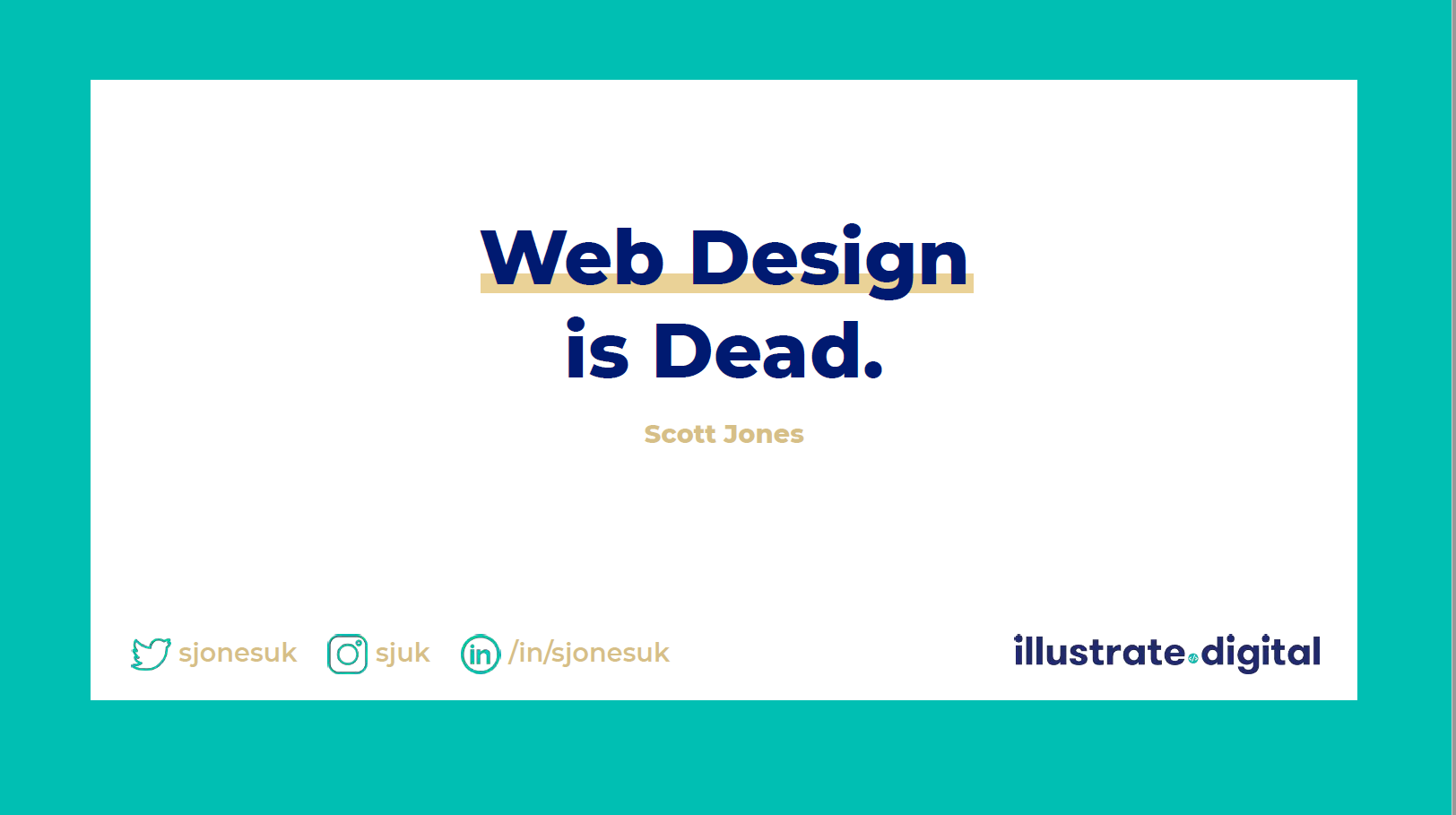 op takeaways from each talk.
Jade Tambini, Tambini Marketing - How To Develop A Digital Marketing Strategy That Gets Results
Award-winning marketing strategist, Jade Tambini, kicked off the day with a topic that's pertinent to all marketers – strategy. Taking us through a detailed view of SOSTAC, SWOT and the 5 S's of goal setting, attendees were shown how to create a marketing plan with strategy rather than tactics at its core. 3 core points were evidently made through Jade's presentation:
Digital marketing needs to be clearly connected to an overall marketing strategy to ensure we see results that will directly help achieve business growth.
Set digital marketing goals using Dave Chaffey's 5S's to ensure not only are your goals measurable and specific, but that they cover all bases. Digital marketing is all about getting sales in, but it is also highly effective for building the brand, optimising customer experience and more.
When it comes to working with digital marketing partners it's important to give them clarity about the broader marketing strategy and what needs to be achieved. For example if engaging an SEO partner, or an online advertising company we have to remember that we have to work in partnership with them. They won't be able to achieve results without clarity of broader strategy and without a very clear brief of what's needed.  If you don't have a marketing strategy, time to develop one – or work with an external marketing consultant to develop one for you!
The talk finished with a thought-provoking quote – "You can achieve amazing things when you listen to your customer".
You can read a detailed write up on all the salient points in a LinkedIn article from Jade here.
To view Jade's presentation, click here.
Lucy Vincent, The Royal Mint -  Social Media Strategy and the Power of Ambassadors
As the Social Media Manager for one of the UK's most well-known and longest established companies, Lucy gave some fantastic insight into a number of elements that go into planning and delivering the social media strategy for such a unique organisation.
Like the previous presentation, Lucy talked about the importance of using the customer at the heart of the strategy. Lucy showed us several different personas and detailed how The Royal Mint (TRM) aims to engage each one with unique content and voice.
A core part of the presentation was the use of ambassadors to organically extend the reach of content. Lucy shared three ways that TRM had successfully done this:
Use relevant influencers with pre-planned content: As part of the #SnowWatch campaign, TRM got in touch with Derek 'The Weatherman' Brockway who was a relevant influencer for both the content theme and the target market. He joined in the conversation and shared the content with over 80,000 followers.
Gifting: After hearing that a radio presenter was a fan of 'The Snowman', TRM sent him their special snowman coin. Elated with his gift, Chris Stark shared the coin and named TRM to over 200,000 followers.
Reacting: Lucy shared with us how they successfully engaged with John Lewis as part of their widely loved annual Christmas campaign. An observation that Excitable Edgar missed a key ingredient in his Christmas Pudding – a silver sixpence. Pointing this out to the brand led to a personalised reply which included Waitrose. This led to enormous reach for TRM.
Lucy left us with four key points to consider when planning and delivering a social media strategy:
Listen ( For example, Facebook groups are great for customer insights)
Engage
Report
Be creative
To view Lucy's presentation, click here.
Gareth Morgan, Liberty Marketing, Content Marketing and SEO in 2019
Newly appointed as Digital Ambassador for CIM Wales, Gareth was excited to share advice and insights about how content marketing is fundamental to success for companies. Stating the point that every person involved in content is involved in SEO (whether they know it or not), he shared several examples of how content has benefited a company through both user reach and engagement as well as search rankings for key products.
Gareth's top tips were:
Utilise your existing content: You may have built up authority over the years with your content and many marketers are unaware that they're potentially sitting on a gold mine of expertise that can be utilised for ranking and traffic increases. Updating articles and combining several pieces into one big guide can have huge benefits for relatively little work.
Google changes are good for marketers: Despite there being concern over changes to search algorithms and Google penalties, Gareth explained that these are good things if you're a marketer that takes content seriously. The Panda and Penguin algorithms have ensured that content has to be useful, high quality and relevant to users. The EATupdate has further reinforced that by rewarding content which shows expertise, authority and trustworthiness.
There is a wealth of existing data to use: Content based on data often ticks a lot of boxes when it comes to creating insightful content and attracting attention and links. Whilst there are different ways to collate data using first or third-party tools, we are lucky that there is a wealth of publicly available data that is free to use for content. Resources like Kaggle and Gov Data are of huge benefit to content marketers. 
To view Gareth's presentation, click here.
Scott Jones, Illustrate Digital – Web Design is Dead
Starting with a rather provocative quote (especially for the Managing Director of a specialist WordPress agency), Scott claimed that "Web Design is Dead". After taking us through a whirlwind tour of the development of the internet and showing us how dramatically things have changed since the first online purchase in 1994 (a pepperoni pizza), Scott explained what he meant by his initial quote. He stated that web design is the culmination of a number of specialist skills and is not just a general discipline. Scott explained that web design is made up of specialist skills in:
Customer Experience
User Experience
User Interface
Front–End Development
Back–End Development
Testing
Content
Deployment
Scott's top three takeaways were:
We've moved on from the days when simply having a website, even a good looking website, is enough to break through the noise. With 1.7 billion websites on the internet, we need to approach websites differently.
A specialist approach will always yield greater results than a generalist approach. When using specialists, you can be sure that each element of the web creation process has been completed excellently and ensure that the user is delivered with an experience that suits them.
An excellent website is all about simplicity and speed. Focus on good navigation, fast performance and guiding your user to the content or end result they need quickly and with little hassle. As a bonus, you'll score points with Google for operating this way too!
To view Scott's presentation, click here.
Paul Hunter, Liberty Marketing – Metrics That Matter
As the in-house marketer for a marketing agency, Paul explained that he gets a unique view on the marketing industry due to meeting and speaking with marketers from companies of all shapes, sizes and industries. Backed up by some research, Paul showed attendees how the view of marketing as a discipline in the boardroom is shifting and how data is at the heart of that.
Paul explained step by step how he built his own digital marketing measurement model and how he measures difficult metrics, explaining that the most successful marketers will often use proxy metrics to get as much data as possible. He also shared several actionable tips on how to get the best out of analytics when collecting data, reporting and gaining insights.
Paul's top takeaways were:
Ensure that you have a measurement framework in place that links all digital activity to tangible business goals. Only then will you be able to glean actionable insights from your data.

Ensure that you have the most accurate data possible when using analytics. This includes filtering out spam and internal data, setting goals and using Google Tag Manager to gain more meaningful behaviour metrics.
Use data attribution models to gain a more accurate view of what works well for your company. This helps you make better marketing decisions.
To view Paul's presentation, click here.
Stephen Power, Google – Smart Solutions for Smart Business
Finishing off a day filled with actionable insights and advice was Stephen from Google, who gave us a glimpse into some of the advanced machine learning technologies that were on offer for marketers now and in the very near future.
Whilst implanting machine learning into our daily marketing activity may still sound like a far off prospect, Stephen showed us how it's already impacting our lives as consumers and marketers. Importantly, Stephen showed how machine learning was going to change jobs in marketing rather than replace jobs.
Machine learning has already made a big impact in the Google Ads platform and attendees were shown how it played a part in 4 key elements:
Bidding: Bids can be adjusted in real-time, allowing marketers to efficiently acquire more customers.
Targeting:

Dynamic campaigns use machine learning to find people who act like your customers online but aren't aware of your brand.

Creative: Ad copy is adjusted based on user behaviour and their search intent.
Attribution: Data-driven attribution gives you accurate custom insights into what's working for you.
Stephen left us with three key points:
User behaviour is changing

and there is more data than ever. Automation, powered by machine learning, will enable you to win.

Search marketers need to focus more on measurement and data quality. Human intervention combined with machine learning drives business outcomes.
Our products are and will increasingly be powered by machine learning. Think about marketing strategy in a machine learning first world.
To view Stephen's presentation, click here.
Next Event
Our first event of 2020 is taking place on the 29th January at the multi-award winning brewery, Tiny Rebel. For more information and to book tickets, please visit the events page.