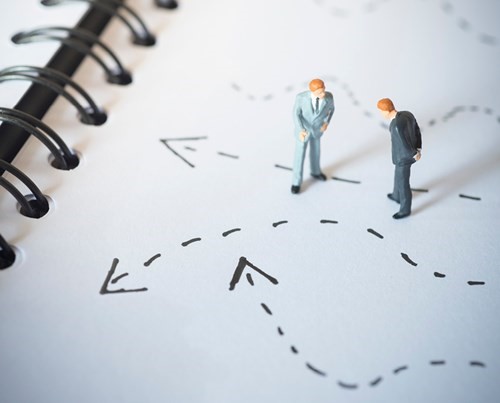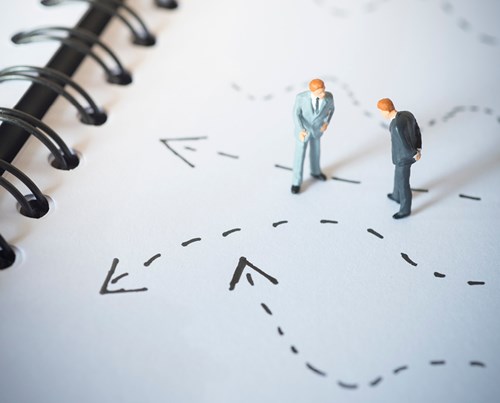 As the Chancellor announced his budget for the coming year to support the recovery of the UK economy, a new study delivers a stark warning to businesses across Wales. The report by Arlington Research and the Chartered Institute of Marketing (CIM) has found close to half (42%) of decision makers in the UK do not believe their company has a strategic vision.
With the world finding itself in a global pandemic and with rising unemployment figures, many employees are looking to their boards for strong leadership, but the research shows a worrying level of neglect when it comes to strategic vision.
A critical part of any strategy is to understand the problem a business is trying to solve, so it is encouraging to see 71% of decision makers questioned stating that they regularly survey their customers. However, almost half of employees (48%) said their organisation didn't have an adequate process to share knowledge of customer needs upwards in the company.
Gavin Davies, chair of CIM Wales, said: "It's disheartening to learn from this research that over 40% of companies with more than 10 people either do not have a strategic vision, or are not communicating that strategic vision downwards to their decision makers. Without a clear vision, decision makers will rely on guesswork, and employees will be rudderless; more focused on tactics, which can then lead to lower return on investment.
"I am calling on Welsh businesses to engage with marketing professionals and to ensure they have a voice on the strategic direction, and then the ability to effectively communicate this to decision makers within the business.
"Only when staff understand the thinking behind the key decisions will they really put their heart and soul into it and make it a success."
Likewise, less than half of UK employees (45%) believe their organisation monitors how the competition communicates in the public domain while half of employees believe their competitors' marketing is better than theirs.
"Customers, competition and communication. Understanding the importance of all three of these are critical for any business plan to succeed," States Paul Stallard, MD Arlington Research. "The worry from our research was the amount of businesses who are blindly focusing on specific tactics and approaches regardless of insight. Now is the time to understand the full picture and create a strategy that employees can get excited about and fully behind," concludes Stallard.
Further findings from CIM and Arlington Research's survey are available via the market research blog while CIM members can download the full report from MyCIM. Additional content will also be made available on the Exchange content hub and CIM newsroom.