CIM event to examine impact of digital transformation on marketing and marketers
• Clare Kemsley, Managing Director UK/Ireland, Hays Marketing, will discuss whether marketers and businesses are ready for digital transformation in their workplace
• She will share insights into how the role of marketing is developing and how marketing can add the greatest value to their organisation
• Event is fully booked.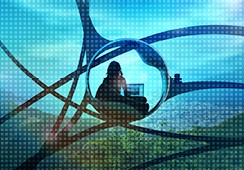 The Chartered Institute of Marketing is hosting an event in the Isle of Man next month to explore some of the issues that are impacting on marketing and those working in the profession.
With the world of marketing constantly evolving and the role of marketers more diverse and complex than ever, Clare Kemsley, UK & Ireland Managing Director, Hays Marketing will be making a presentation entitled, "Digital Transformation – Are You Ready?"
Issues to be highlighted by Clare will include: the impact of AI and Machine Learning in the workplace; the key skills required of marketers today; the skills gaps that need addressing; and career paths for marketers.
The event – which is now fully subscribed - will also provide an opportunity for delegates to discuss and debate issues and discover how the role of marketing is developing within organisations.

Clare Kemsley, UK & Ireland Managing Director, Hays Marketing said:
'I am really looking forward to speaking to members of CIM and the business community in the Isle of Man. My presentation will share insights derived from various research projects that Hays has carried out over the last few years. There will also be pointers on how marketers can ensure they are best equipped with skills to secure their own futures, while simultaneously being able to add the greatest value to their current organisation.'
Richard Slee, Isle of Man Ambassador, CIM North West Regional Board, said:
'I am delighted to be welcoming Clare to the Island for what promises to be a highly informative and interesting event for local marketers and the business community. That the event is fully subscribed already is testament to the calibre of speaker and the levels of interest in the topic.'
Heather Blackley of the Isle of Man's CIM Accredited Study Centre (The Marketing Partnership Ltd) commented: "We have unsurprisingly seen sharp increases in organisations and individuals wanting to develop their digital skills with the range of digital CIM programmes we offer here on the Island - the recently revised programmes are well placed to help fill the digital skills gaps identified and to help give Isle of Man based businesses a competitive advantage."
Join the CIM North marketing group here.